Bristol Race Equality Strategic Leaders Group
Welcome and Introduction
An Introduction from the Chair
On behalf of Bristol's Race Equality Strategic Leaders Group I am pleased to introduce our new online home summarising the make-up and work of our committed multi agency group. The pages will also allow us to store the group's outputs and productions in one place as well as signposting to the many partners who are integral to the successful work of the group.
The group meets on a bi-monthly basis to discuss how all public sector city partners can work together to improve the opportunities and experiences of racially minoritised individuals and take an action centred approach to making a difference for our communities.
The group was set up in response to the Bristol Manifesto for Race Equality – "Batook's Blueprint", to bring together all public sector organisations in the city to work collaboratively to tackle the endemic issues that the Manifesto raised and to make a difference to our communities. The aim of the group is to ensure we collectively tackle race inequality across Bristol by identifying opportunities and tackling issues through transparent approaches.
One of the key outputs of the group to date has been to transparently display how all our agencies are performing in terms of the diversity of race within our organisations. The value of producing this detailed piece of work has been to facilitate our partners collaboratively working through the collective challenges by implementing partnership initiatives, sharing learning, resources and good practice as well as implementing innovative programmes to address our key priorities in ensuring we achieve greater diversity and equality within our organisations. The full list of partner agencies can be seen here.
This detailed and transparent approach has been a first of its kind on a city wide and multi-agency basis resulting in the group winning the prestigious 'Transparency Award' at the 2018 Global Equality and Diversity Awards. Crucially the group have built on this success to ensure even more detail data outputs with mapping of trends and performance and wider city engagement which has now resulted in action plans being set out aimed at making a positive difference to race equality across all our organisations going forward.
Many other race focused projects are also being progressed and monitored by the group to ensure continued impact. One excellent example showing the progress of the group is the highly impactive national Race and the City Conference we held here in Bristol recently which was attended by over 230 delegates including leaders from across the Country and also supported by the Cabinet Office's Race Disparity Unit. You can watch the Conference film below.
Further details on the outputs delivered by the group to date can be found here.
Finally, I wish to place on record my thanks to all existing group members for their commitment, dedication and tenacity in delivering on our stated aims to date. I must also highlight the invaluable support of our wider partners and contributors, particularly the Commission on Race Equality, SARI  and BSWN for their ongoing support and challenge to ensure the focus of the group continues to be firmly targeted on making a real difference to our employees and to the communities we all serve across Bristol.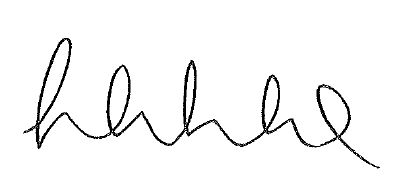 Stephen Peacock
Group Chair & Chief Executive, Bristol City Council
Bristol Race Equality Strategic Leaders group