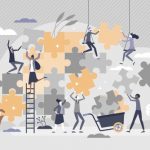 The "City Playbook for Advancing the SDGs" is a series of how-to briefs and case studies on advancing sustainable development and social progress locally. They are written by city government officials for other city officials, based on their direct experience.
Bristol is the first in the series, titled 'Why the One City model works: Local governance to achieve the SDGs and leave no one behind'
The playbook responds to significant appetite expressed by city leaders for capturing and sharing the "how" of innovations and practices to achieve the Sustainable Development Goals (SDGs) locally and it is part of the Local Leadership on the Sustainable Development Goals project.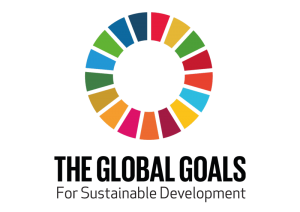 The Sustainable Development Goals (SDGs) are an initiative of the United Nations; a blueprint to achieve a better and more sustainable future for all. They address the key global challenges we face related to poverty, inequality, environment, prosperity, and peace and justice. The SDGs are interconnected and signatories have agreed the aspiration to achieve each Goal by 2030. As a city, Bristol is committed to the SDGs and all the actions in the One City Plan have been mapped against them.
In July 2019, the Cabot Institute for the Environment at the University of Bristol launched the United Kingdom's first Voluntary Local Review (VLR) of SDG progress. This report reflects a whole city approach to tackling the SDGs and includes information on the activities of 90 Bristol based organisations working to make the city more economically, environmentally and socially sustainable. The VLR reviews progress on all 17 SDGs and includes data on over 140 indicators.
This report was produced in partnership with the Bristol City Office and Bristol City Council.
To find out more you can contact the team at: sdgs-review@Bristol.ac.uk
Following the production of the UK's first Voluntary Local Review (VLR) of progress towards the UN Sustainable Development Goals, Bristol have developed a tool to assist other cities interested in undertaking the same report.
Our VLR handbook, produced jointly by the Cabot Institute and Bristol City Office, with support from the British Council, draws from Save Bristol's experience of undertaking a VLR as well as discussions with other leading cities that have also undertaken VLRs.
The handbook details the variety of styles and types of VLRs that have been completed thus far around the world, and aims to facilitate greater uptake of the SDGs in other cities and local authorities. It shares in depth how we undertook our VLR and where the key UK data sources were for each SDG.
We hope this handbook will be useful not only to UK cities but any local government interested in monitoring progress towards the SDGs.