Bristol's ambition is to become net zero by 2030 and to get there every businesses and organisation in the city will need to make changes. This page summarises support, including grant funding, currently available to businesses based in Bristol under programmes sponsored by Bristol City Council, the West of England Combined Authority and/or local Universities. For further advice and access to a wider range of support network please visit Getting Started or Looking for Something Specific.
This was last updated March 2022 and some of these offers are time bound.
if you have not already done so, then please declare your own organisation or business's ambition to become net zero by 2030 via the Bristol One City Climate Ask.

West of England – Green Business Grants
Green Business Grants can help SMEs make energy-saving improvements to their buildings and business equipment. Grants of up to £15,000 pay for 50%-80% of eligible capital costs, depending on the business's size, location, and project. The grants and survey are open to small & medium sized enterprises that are VAT registered and trading over £85,000
The scheme, delivered by the West of England Combined Authority, is currently live and will be open until May 27th. Nearly 80 businesses have been awarded £700,000 to date at an average grant award of £9,000. There is £1m still available.
Having a (free) Carbon Survey is the first stage in applying for a Green Business Grant. The survey is designed to help SMEs understand their current energy use and greenhouse gas emissions. A Decarbonisation Report follows the survey and details recommendations for reducing emissions and utility bills.
To date, nearly 200 businesses have received a Carbon Survey and Decarbonisation Report, identifying a median average saving of 55 tonnes of carbon dioxide equivalent and £2,496 from utility bills per business per year.
This support is part of the £3.5m Low Carbon Challenge Fund programme co-financed by European Regional Development Fund (ERDF), the West of England Recovery Fund and Green Recovery Fund since 2019. This has already provided capital funding for a community-led renewable energy generation project, the Ambition Community Energy wind turbine which will reduce greenhouse gas emissions and support delivery of the Lawrence Weston Community Plan.
Further information: WECA Green Business Grants
West of England – Sustainable Technologies Scale Up Programme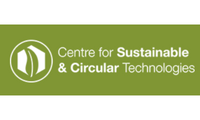 This £1.6 m programme delivered by the University of Bath in conjunction with the Set Squared incubator is offering funded support to SMEs across the region interested in exploring how innovation in sustainability can benefit their organisation, or who are already developing a sustainable technology.
They offer a Sustainability Workout – an online workshop to help SMEs understand their sustainability challenges and use sustainability and Circular Economy principles as key drivers for innovation to bring benefits through, for example, reduced costs, strengthened customer relationships or improved supply chain resilience.  These will be held each month until 2023 and at least 2-3 members from a SME are recommended to join.
Bespoke business consulting support may also be provided, as well as access to researchers in the University of Bath's Centre for Sustainable & Circular Technologies (CSCT)
Further information:  Sustainable Technologies scale up programme
Skills for Clean Growth
The Skills for Clean Growth programme has just been launched by the University of the West of England (UWE) in partnership with NatWest Bank, as part of the wider Workforce for the Future programme co-funded by WECA and ESF until March 2023.
It supports the West of England vision to drive clean and inclusive growth across the region by empowering SMEs to evaluate their low carbon status and identify the skills required to plan and implement clean business practices and behaviour.
Further information: UWE Bristol's contribution to climate action
Modern Methods of Construction Training
YTKO Ltd has funding from the Workforce for the Future to upskill the local construction sector in Modern Methods of Construction (MMCs), which are increasingly moving from low to zero carbon standards and 'off site' modular assembly. This forms part of YTKO's Building Growth South West programme, which is already supporting the sector in Bristol. This project is delivered in partnership with Bristol Housing Festival and MOBIE (Ministry of Building Innovation and Education).
The Construction Industry Training Board predicts that nearly 50% of all new housing in the next five years could be built using Modern Methods of Construction (MMC) but less than 17% of construction SMEs have any knowledge or understanding of MMC systems. Without upskilling of the local supply chain, traditional Construction SMEs are at risk of falling behind.
Further information: Workforce for the Future (WFTF)
Futureproof Essentials Training
This online training and accreditation programme in the essentials of the Whole House Retrofit (WHR) approach is aimed at self-employed contractors and smaller companies who need to reskill / upskill to operate in the emerging sustainable housing construction and maintenance sector, and meet the low to zero carbon quality standards and supply chain needed.
The scheme is delivered by Centre for Sustainable Energy in conjunction with The Green Register. It also aims to create a wider network which gives homeowners seeking to undertake retrofit projects  access to expert and qualified local suppliers.
Further information: Futureproof Essentials
Area-based Enterprise Support in City of Bristol
The two main enterprise support programmes aimed at start ups and early stage businesses based across South Bristol and North & East Bristol have integrated 'entry-level' environmental business and resource efficiency advice as part of their core offer.
These programmes can support micro / small businesses and social enterprises, across industrial sectors, from now until March 2023, and will also actively signpost clients to the above programmes offering more advanced or specialist net zero carbon advice, training and grants.
Further information: South Bristol Enterprise Support or North & East Bristol Enterprise Support
Bristol One City Climate Ask – Sign up here
Bristol One City Climate Offers – Getting Started
Seven simple steps to reducing your businesses emissions
Bristol One City Climate Offers – Looking for Something Specific
Stories from Bristol businesses reducing emissions