Climate Change: Something Specific
Bristol's ambition is to become net zero by 2030 and to get there every businesses and organisation in the city will need to make changes. Here are some of the offers available to support you and if you have not already done so, then please declare your own organisation or business's ambition to become net zero by 2030 via the Bristol One City Climate Ask.
Looking for something specific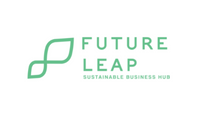 Future Leap is a sustainable business hub, providing organisations with the space, knowledge, contacts and tools to accelerate their sustainability journey and progress towards net zero.  These include their sustainable business consultancy, who are here as your very own sustainability team, a showcase of environmental technologies, net zero co-working space, an ethical café and eco-shop as well as a sustainable business membership offer, a weekly sustainability-related events programme and an annual Festival of Sustainable Business.
If you do one thing, come along to one of Future Leap's weekly events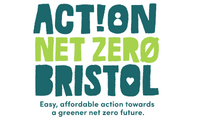 Action Net Zero supports businesses accelerate action on their net zero journey by offering easy, affordable guidance and actionable solutions based on key sustainability themes including decarbonisation of transport, energy and built environment, employee engagement and supply chain management. They also work with businesses to measure, mitigate, manage and share their sustainability journey
Contact info@actionnetzero.org for a free half an hour consultation and sustainability planning guide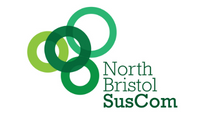 North Bristol SusCom is a network of leading employers, from a range of sectors, working together to reduce congestion and enable the growth of sustainable transport in the North Bristol area. They support their members to produce sustainable commuting and transport policies. They work across local authorities on the development of new services and new sustainable transport infrastructure as well as tackling key issues like parking demand management and sustainable journey planning.  
If you are a business based in North Bristol and would like support in developing your own sustainable travel to work policies, then get in touch.   
If you would are based in North Bristol and would like support in developing your own travel to work policies, then get in touch.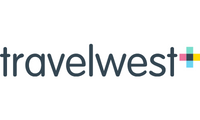 TravelWest offer free sustainable travel advice and support to businesses in the West of England. They provide travel planning support, staff engagement events, electric pool bike trial scheme, match funded grants to improve cycle parking and other sustainable travel initiatives, active travel champion support, business networks and events.
Visit the TravelWest business webpages to find out more what's on offer.
Bristol Council's Energy Services team offer advice on how to connect to Bristol's growing low-carbon heat network as well as providing services to support local public sector organisations with their decarbonisation efforts and supporting the delivery of public electric vehicle charging infrastructure in the West of England.
For advice as to how to access Energy Services please email: info@energyservicebristol.co.uk or call 0117 352 1180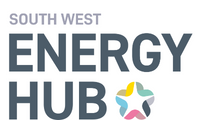 South West Energy Hub works with the Growth Hub within WECA to provide a range of support and advice to a range of organisations, and are currently (2022) offering a free carbon survey to businesses of a certain size, as the first step towards applying for a green business grant.
For more information about the SW Energy Hub visit their website
To apply for a free carbon survey and then a green business grant start here.
SME Climate Hub is a network of thousands of businesses who have made a commitment to achieve net zero emissions before 2050 (Bristol is aiming for 2030) and a vast range of resources, toolkits, guides and more. Supported by the UK government there is something for every business here albeit it sometimes it's hard to find.
For whatever you're looking for visit the UK SME Climate Hub.
SevernNet is a social enterprise run by and for the businesses, community and other stakeholders across the SevernNet Area (Royal Portbury Dock, Avonmouth, Severnside, Western Approach). They offer expert advice in the development of a circular economy, organise regular events for businesses in the area, support for travel to work schemes in the region, making the case for improved transport in the area.
If you are a local business in the Avonmouth area you can join SevernNet here.
Resource Futures is offering free support to the city's businesses to help them adopt best practice solutions to manage and reduce their food and packaging waste – and thus carbon emissions. This support is open to any organisation, including community groups, whether or not food is their main business. Support activities will be tailored to meet the needs of each organisation and will revolve around a 30 minute consultation.
If you would like to take advantage of this free support to reduce food and packaging waste, speak to Katie Powell.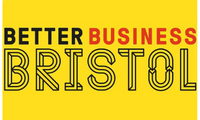 Better Business Bristol is a Bristol 24/7 membership initiative that organises regular events and workshops focused on Bristol businesses and organisations taking action to reduce emissions, alongside other social and environmental projects in the city.
You can find out more about joining Better Business Bristol and the membership initiative here.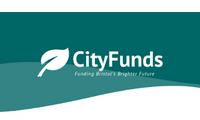 City Funds is a collaboration between Quartet Community Foundation, Bristol & Bath Regional Capital and Bristol City Council, City Funds uses its £10 million investment fund to bring together public and private sectors, mixing investment, grant-funding & pro bono support to make Bristol a fair, healthy and sustainable city.
If you're looking for a grant, or to invest, or to support City Funds then please get in touch.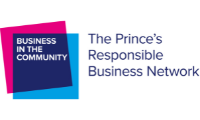 Business in the Community's (BITC) network works to ensure the transition to a resilient, net-zero economy is fair and just. The Prince's Responsible Business Network enable your business to accelerate progress, maximise business opportunities and enable the communities you serve to prosper.
If you would like to join the BITC network, then visit our membership pages.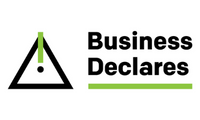 Business Declares is a national network of businesses that have declared a climate emergency. They offer a range of resources, workshops and support to members, and the opportunities to work together on joint asks to central government.
You can find out more about the Business Declares initiative here.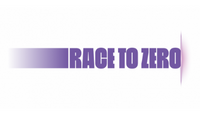 Race to Zero is a global campaign working with partner networks to rally leadership and support from businesses, cities, regions, investors. Businesses interested in supporting the campaign are encourage to join Planet Mark (who recently visited Bristol) or any of the Business Ambition for 1.5 C – Science Based Targets, The Climate Pledge, or the  Exponential Roadmap Initiative.
Please note that Bristol's ambition is to reach Net Zero by 2030. If this is a Race to Zero then someone needs to get their first, and if not Bristol then where?