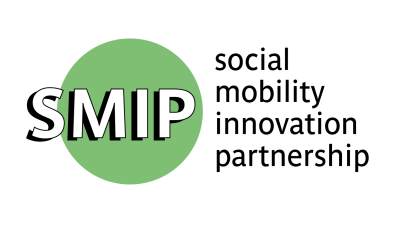 The Social Mobility Innovation Partnership (SMIP) 
The Social Mobility Innovation Partnership (SMIP) project brings together community partners, policy makers, city leaders, local industry and researchers to analyse barriers to social mobility, establish what can be most effectively tackled in a local context, and then co-create effective interventions.
When:
The initial scoping project is running from May-September 2023.
Who:
Led by UWE Bristol and the University of Bristol, in partnership with local policy agencies (WECA, Bristol City Council, Bristol Green Capital Partnership), community networks (Black South West Network) and business (Babbasa).
Why:
'Social mobility matters. A person's opportunities in life shouldn't be determined by their circumstances at birth.' Let's Talk About Class, Social Mobility Commission
The programme of activity to promote social mobility will enable neighbourhoods and communities to develop and thrive, in turn supporting inclusive and sustainable growth in city regions.
It has the potential to transform the futures of disadvantaged and minority communities in the Bristol city region, influencing social mobility and inclusive growth in city regions across the UK.
What:
The SMIPs aims are:
To address social, community, economic and environmental priorities that contribute to social mobility and inclusive sustainable growth.
To connect local policy and research partners, providing research, evidence, data and expertise to take advantage of opportunities and find place-based solutions to the challenge of social mobility and disparity in opportunity within the local region.
To improve the life of communities in areas of deprivation / communities often excluded from the research and policy ecosystem.
To deliver insights and solutions tailored to our local policy agenda – and that of other city-regions
To deliver an iterative programme of activity to maintain stakeholder relationships and the partnership, and commission new activity to inform actionable solutions.
How:
This phase of the project is a short sprint to complete an initial analysis of the situation in the Greater Bristol city region, reaching out through its national partners and the LPIP Strategic Coordination Hub, to Core Cities across the UK.
More information:
To read more about this project, visit SMIP.org.uk