Race Equality Strategic Leaders Group
Membership and Partnerships
Bristol's Race Equality Strategic Leaders group is made up of the following organisations who all play a critical role in the work of the group:
Bristol, Gloucestershire, Somerset and Wiltshire Community Rehabilitation Company
HMP Bristol – Prison Service
Introducing the Strategic Leaders Group members
Stephen Peacock – Group Chair
Chief Executive,  Bristol City Council
Stephen is Chief Executive of Bristol City Council, having previously been the council's Executive Director for Growth and Regeneration with achievements including the City Leap decarbonisation project, Temple Quarter regeneration and the council's house building programme.
A former equity partner at Grant Thornton UK LLP, Stephen has extensive experience of economic development, scale-up businesses, major regeneration projects, technology and the energy sector.   His early career included a decade in the international energy industry following which he was a founding director of 3 Mobile.
---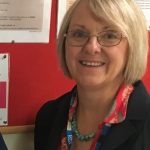 Charlotte Hitchings – Group Vice Chair
Trust Chair,  Avon and Wiltshire Mental Health Partnership NHS Trust
Prior to joining the Board of Avon & Wiltshire Mental Health Partnership NHS Trust as Chair, Charlotte Hitchings was a Non-Executive Director and Deputy Chair at 2Gether NHS Foundation Trust (Gloucestershire mental health and learning disabilities services) and Independent Chair of Health Education England West Midland's Local Education and Training Board.  She is also a Council Member of the Higher Education Funding Council for Wales.  Charlotte was previously a senior executive with BT plc and O2 plc and has her own executive coaching consultancy.
---
Cllr Asher Craig
Deputy Mayor (Communities, Equalities & Public Health)
Asher has over 30 years' experience as a community activist, leader, management consultant and now politician. She has championed the needs of the voiceless, with a particular emphasis on the social-economic development of BME and under-represented communities. She has led and chaired a number of major partnerships and organisations at local, regional and national level and has worked in the field of employment & training, education & skills, recruitment, advocacy, equality and diversity within local government and third sector.
Asher was elected as the Labour Councillor for the ward of St George West, Bristol in May 2016 and was appointed to the Cabinet with the wide reaching portfolio of Neighbourhoods in August 2016. In March 2017 Asher was asked to step into the new created role of Deputy Mayor for Communities, bringing into and elevating the issue of Public Health as part of this new portfolio.
---
Andy Bennett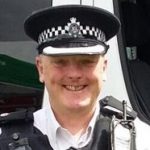 Bristol Police Commander, Avon and Somerset Police
Andy is a Superintendent within the Neighbourhood Policing and Partnership Directorate with the responsibility for Policing in Bristol, a role he has held for the past three years. He is also the Force Hate Crime Lead and an active participant within his organisation's Diversity and Inclusion work. He is a member of the Keeping Bristol Safe Executive Board and plays a role in the Adult, Children's Safeguarding arrangements and the Community Safety Delivery Group. He is based between Trinity Road Police Station (Bristol East), The Bridewell (Bristol Central) and Broadbury Road (Bristol South).
---
Alex Raikes MBE (Hon LLD)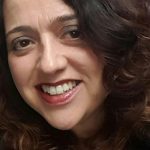 Strategic Director of Stand Against Racism & Inequality (SARI)
Alex became Strategic Director of Stand Against Racism & Inequality (SARI) – a leading, regional hate crime charity – in 2014 having joined as their first caseworker in 1991. Alex is a trustee of the Learn @ Multi-Academy Trust; a member of the University of Bristol Court; was awarded an MBE in 2009; an Honorary Doctorate by the University of West of England in 2019 and in November 2019 was announced as Bristol's High Sheriff in Waiting (2022). Crucially, as a dual heritage individual with four sons, Alex has first-hand experience of racism and running a busy, lively household.
---
Sarah Jenkins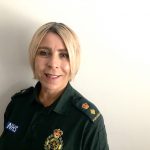 County Commander, South Western Ambulance Service NHS Foundation Trust
Sarah has been working for the Ambulance Service for almost 25 years serving our local communities and surrounding areas. As County Commander for BNSSG for a large ambulance service she is acutely aware of the need to be actively involved on issues relating to equality, diversity and inclusion. As a Bristolian she understands the diverse needs of our population and staff, not only to ensure best outcomes for their clinical needs, which include particular intricacies for our BAME and seldom heard groups, but also of the way in which a person's overall wellbeing can be supported by honouring their cultural needs. In SWAST she sits on the Equality Steering Group and touch base with our BAME Forum to ensure she is an ally to team members, the Trust and the wider community.
---
Simon Shilton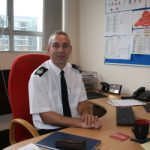 Assistant Chief Fire Officer, Avon Fire and Rescue Service
Simon has been in the Fire and Rescue Service for 27 years serving at many locations within Bristol and the West Midlands. Simon has always championed equality in all his roles and holds the strategic responsibility for Diversity, Inclusion, Cohesion and Equality within the service along with a continual cultural change programme. Simon has been a member of the BRESLG since the early stages and has achieved recognition for his leadership in championing equality and diversity from the Asian Fire Services Association. Simon is currently the Director of Service Delivery responsible for Prevention, Protection and Response.
---
Samantha Chapman
Head of Organisational Development, University Hospitals Bristol and Weston NHS Foundation Trust
University Hospitals Bristol and Weston Foundation Trust is committed to developing an inclusive and compassionate culture through the delivery of our People Strategy and as Head of Organisational Development my role is central to improving the experience of our staff by leading the cultural work programme. One of the key programmes is the five year Diversity and Inclusion strategy which sets out our ambition to improve the experience of staff from all of the protected characteristics; this is fully supported by our Board who are engaged in the developments and outcomes of the strategy alongside working with our local and national partners we are committed to delivering against our strategic ambitions.
---
Sarah Marchant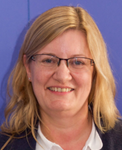 Area Business Manager, CPS South West, Crown Prosecution Service
Sarah joined the Crown Prosecution Service (CPS) in 2002 as the Area Business Manager for CPS Avon and Somerset.
Following a CPS restructure in 2011, Sarah became Area Business Manager for CPS South West covering the police force areas of Gloucestershire Constabulary, Avon and Somerset Constabulary and Devon and Cornwall Police.
Prior to joining the CPS, Sarah worked in the private sector in financial services as a senior leader for a large international insurance company with responsibility for technical services, pension schemes and complaints.
---
John Smith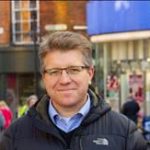 Deputy Police and Crime Commissioner
John Smith has been Deputy Police and Crime Commissioner for Avon and Somerset since April 2020 with particular focus on community engagement, reducing reoffending, violence reduction and the Covid 19 emergency. Previously John was Chief Executive of the Police and Crime Commissioner's office and before that of Avon & Somerset Police Authority from June 2009 until January 2020 when he resigned to campaign as an independent candidate in the Police and Crime Commissioner elections planned for May 2020. Prior to this role John was a partner in a commercial law firm in Bristol specialising in public sector issues and collaborative working.
---
Professor Judith Squires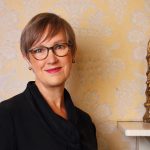 Deputy Vice-Chancellor and Provost, University of Bristol
Judith Squires is the DVC and Provost of the University of Bristol. She is the chief academic officer of the University, responsible for leading on academic strategy and realising the academic ambition of the University. She is also the EDI Lead for the University and the champion for gender and race equality. Other responsibilities include leading the integrated planning process and strategic change projects, including Campus Heart and the New University Library, and fostering academic talent, including promotions, succession planning and professional development.
---
Dr. Jeff Farrar QPM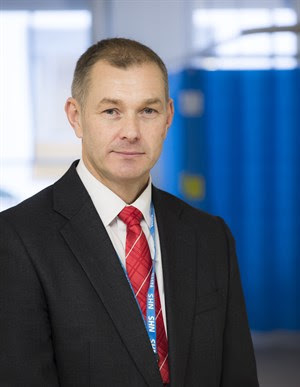 Chair of the Integrated Care System for Bristol, North Somerset & South Gloucestershire (BNSSG)
Jeff is the Chair of the Integrated Care System for Bristol, North Somerset & South Gloucestershire (BNSSG) and Chair (Designate) of the Integrated Care Board for BNSSG, having formerly been the Chair of University Hospitals Bristol and Weston NHS Foundation Trust. Prior these appointments Jeff had a 35-year career in the police service, reaching the rank of Chief Constable.
During his policing career he was seconded to Her Majesty's Inspectorate of Constabulary as part of the team that inspected the Metropolitan Police after the death of Stephen Lawrence, and was also part of the team that inspected all 43 police forces in England and Wales on equality, diversity and Inclusion.
---
Mark Runacres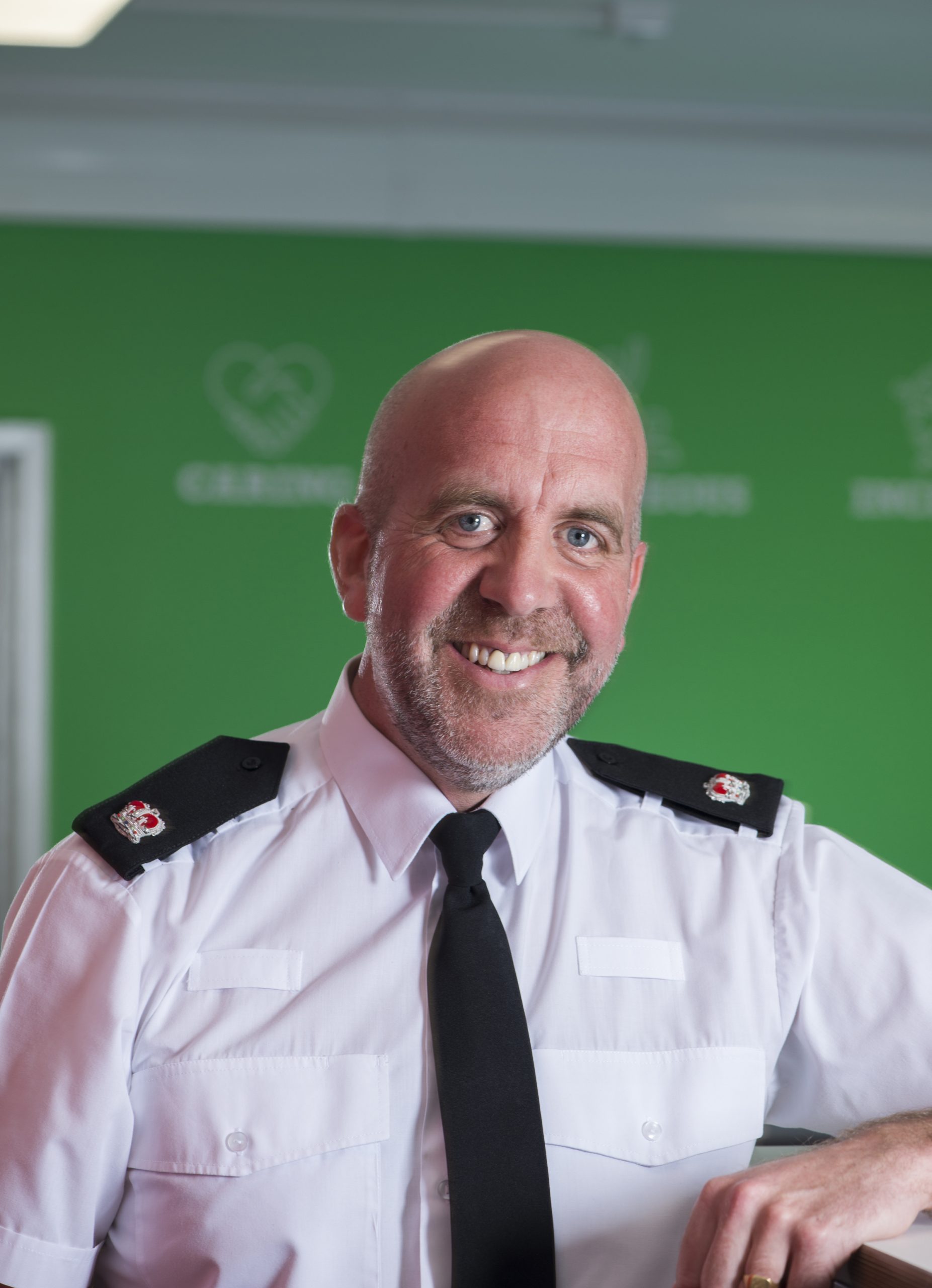 Bristol Police Commander, Avon and Somerset Police
Mark is a Superintendent within the Neighbourhood Policing and Partnership Directorate with the responsibility for policing in Bristol. Throughout his 26 years in policing he has worked extensively in community and neighbourhood policing roles, all of which have been in Bristol. Mark chairs the City's Keeping Communities Safe group and the Youth Justice Board and is a member of the Keeping Bristol Safe Executive Board. He is the Avon and Somerset Constabulary lead for hostage and crisis negotiation and drugs strategy.
---
Jayne Mee MStJ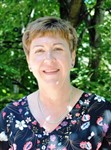 Chair, University Hospitals Bristol and Weston NHS Foundation Trust
Jayne has spent more than 30 years in human resources and organisational development, working in executive roles with the Boots Company, Whitbread, Royal Mail, Punch Taverns and Barratt Developments. Until June 2015 she was director of people and organisation development at Imperial College Healthcare NHS Trust. Until June 2021 she was a non-executive director at London Ambulance Service NHS Trust, and a trustee at St John Ambulance. She joined NHS Charities Together as a Trustee in September 2021. Jayne is also an executive coach where she supports executives and organisations in culture change, engagement and transformation in a wide variety of private and public sector businesses.
Jayne holds an MSc in human resource development from Nottingham Trent University, a certificate in coaching from Henley Management College and is a Fellow of the Institute of Personnel and Development.
Jayne was appointed as Non-Executive in June 2019 before taking on the role of Interim Chair in April 2021. She was appointed into the substantive role of Trust Chair on 9 December 2021.
Partnerships
The Strategic Leaders Group also work in alignment with other key race equality strategic bodies and partnerships across the city including the:
Stepping Up Programme – Content coming soon
Commission on Race Equality – Content coming soon
Bristol Equalities Network – Content coming soon