The City Office and city partners from across Bristol have been working on various priorities, initiatives and events since the last update in May. In this edition, we include celebrations, Board updates, an SDG campaign, investment news and a couple of diary dates to share with you.  
If you would like to include any city partnership news in future One City newsletters, please get in touch via hello@bristolcityoffice.com 
Bristol celebrates getting Gold food status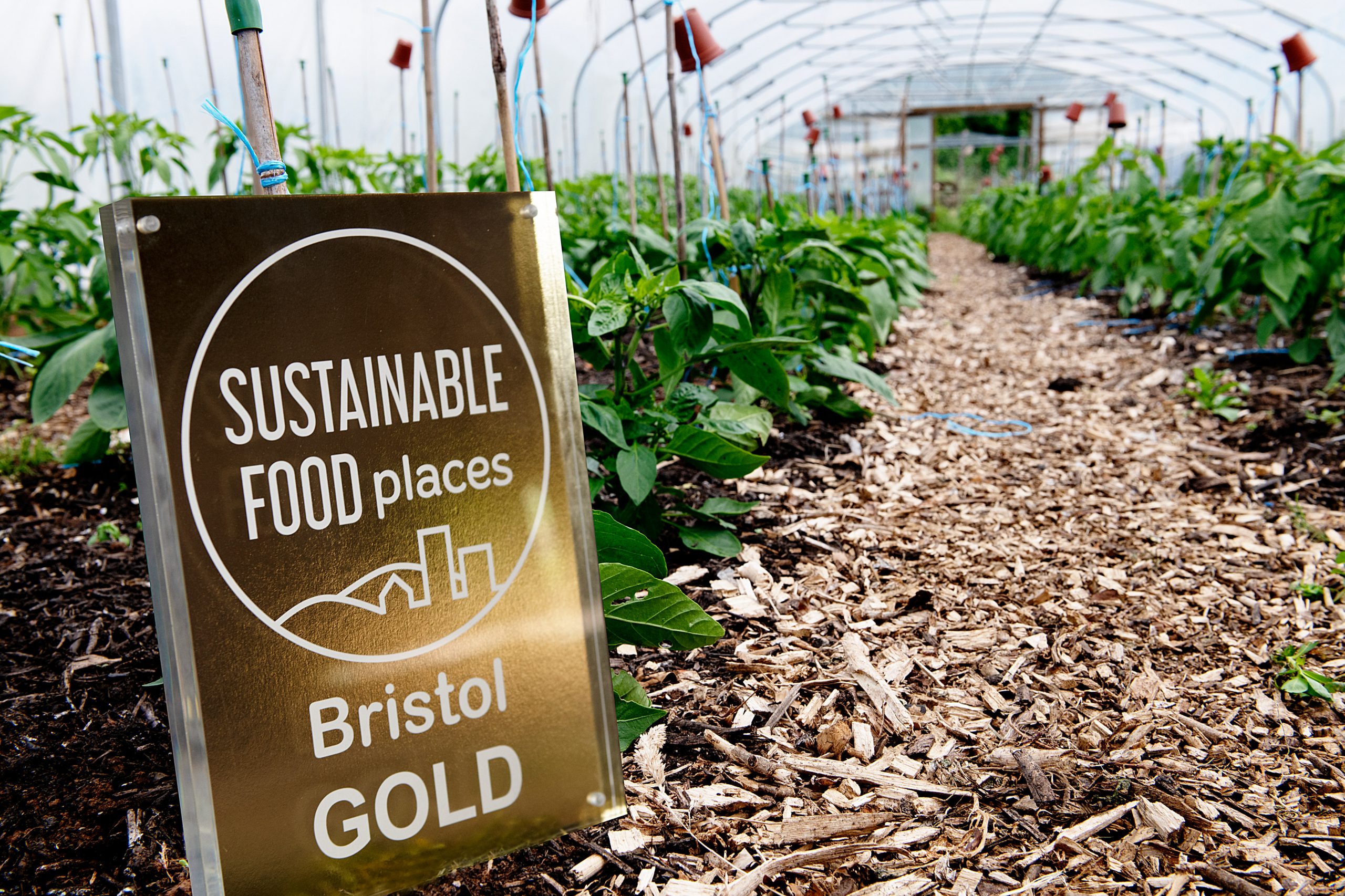 Bristol has officially been awarded the status of Gold Sustainable Food City, recognising the positive work undertaken across the city's food system, seeking to solve social, environmental, and economic issues. Awarded by the UK partnership programme, Sustainable Food Places, the accolade means Bristol is only the second city in the UK to achieve the status. Becoming Gold was a top priority for the City Office last year and the award announcement follows a huge One City effort led by coordinating partners Bristol Food Network, Bristol City Council, Bristol Green Capital Partnership, and Resource Futures.  To celebrate, Billboards have gone up across the city heralding the new status. However, work will continue using both this success and added momentum it offers to tackle all food insecurity and create a truly resilient food system in Bristol. For more information go to: Going for Gold Bristol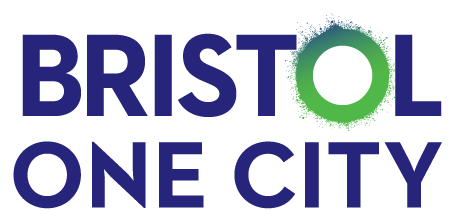 Update from the One City Boards 
Over the last six weeks, the Boards have been continuing to work towards the goals they set out in the One City Plan. Here are a few updates from Homes and Communities, Transport, Environment and Economy and Skills as well as progress on the Digital Board being set up this year. 
Homes and Communities  
At the end of May, the One City Homes and Communities Board re-launched with new members and two new co-chairs – Councillor Tom Renhard and Oona Goldsworthy, Chief Executive of Brunelcare. The Board discussed its key priorities for 2021 which includes a pilot trial to increase access to green space, improving refugee and migrant integration and beginning the retrofitting of Bristol's housing stock and delivery of new net zero carbon homes. You can find more information about the board and the full minutes from the previous meeting here: One City Homes and Communities Board 
Transport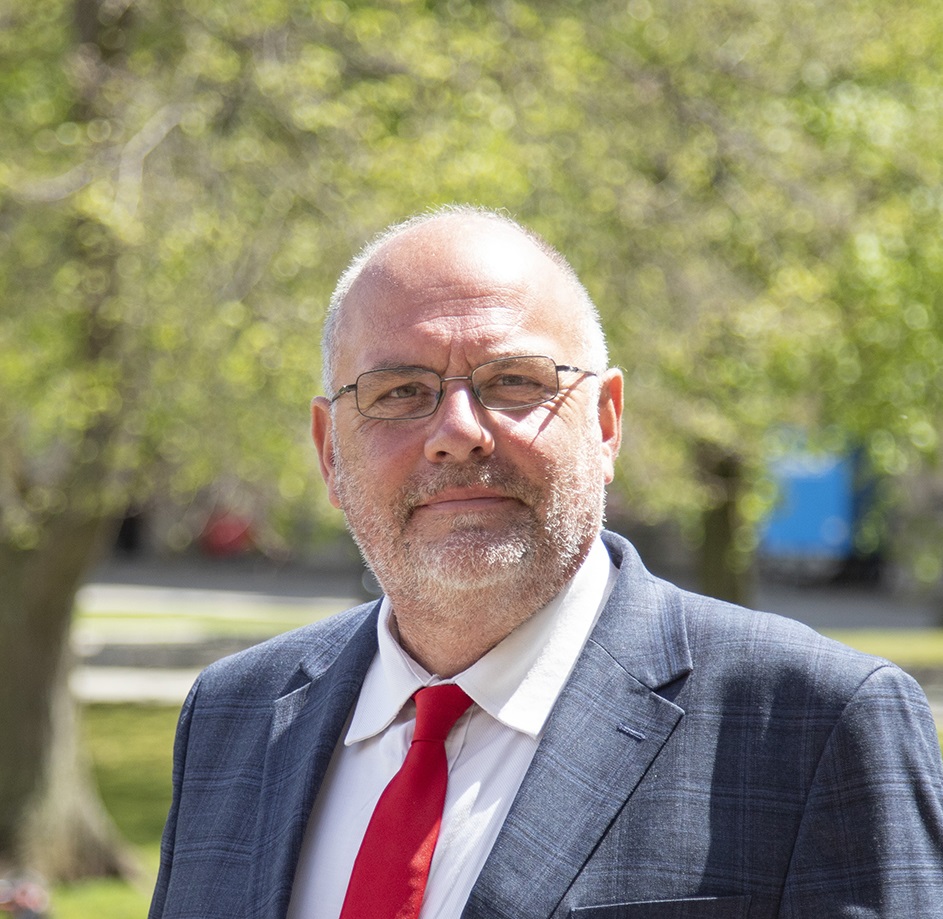 The One City Transport Board has recently undergone some changes as we welcome new Co-chair Cllr Don Alexander, Cabinet Lead for Transport to the Board, who will join Melanie Watson from Transport Focus at the helm. Priorities for the Board moving forward include the regional plan for a mass transit system, investment in post-pandemic walking and cycling upgrades and supporting the decarbonisation of the city's transport systems. 
Environment Board 
During June, the One City Environment Board held a Design Sprint hosted and organised by Board member Jessica Ferrow to help generate ideas for launching city-wide engagement on Bristol's climate and ecological ambitions. The ideas from this were discussed at last board meeting, and anyone wanting to hear what was said, can listen here. Working with the City Office and Bristol City Council sustainability team, the Board agreed to commission some city-wide branding for any organisation to use in their activities tackling the climate and ecological emergencies and as part of the build-up to the Conference of Parties (COP26) in Glasgow. More details on where you can access this will be shared soon. The Board is also continuing their work on their other priorities focused on food sustainability and nature-based solutions following a successful bid to become a Gold Food Sustainable City. 
Economy and Skills  
The One City Economy and Skills Board meets every six weeks and at the last meeting, with the national guidance around current restrictions due to change on 19 July, members focused the discussions around plans for reopening the night-time economy. They also focused on the delivery progress of the Economic Recovery and Renewal Strategy, which now has over 64 of the 118 priorities well under way. Other discussions included the Clean Air Zone in 2022 and Business West's survey for Q2 which had a specific focus on climate change. 
 Creating a Digital Board for Bristol 
Progress around the formation of the new One City Digital Board continues. The City Office is working with partners on potential membership as well as drafting the initial city-wide vision and Terms of Reference that will need to be reviewed, and then ratified, by the Board once in place. 
As with the other One City Boards, we aim to ensure that as many relevant partners in Bristol are included from the outset, in this case digital organisations from AI and robotics to recycled laptops, from established leaders in the field to those working to upskill new and hesitant users in communities. 
Whilst in its infancy, the City Office Team will provide support and management for the Board, with the first meeting due to take place in September 2021.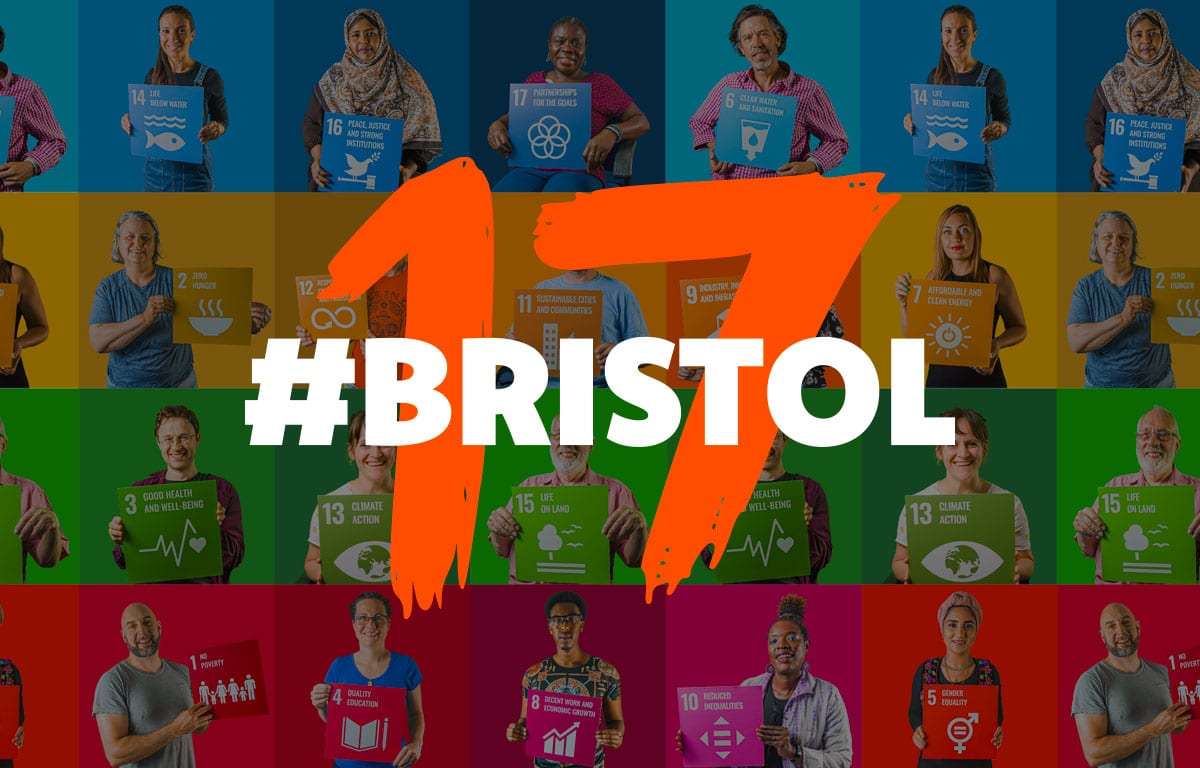 Look out for the #Bristol17, our local SDG heroes! 
Seventeen local heroes are being celebrated in a new Global Goals Centre campaign to encourage more people to take positive action to help tackle poverty, inequality and climate change. The short videos, one for each of the 17 UN Sustainable Development Goals, are being released each week in the lead up to COP26, being held in Glasgow from 1-12 November. To find out more go to: Bristol 17 
Next steps as a climate smart city 
Working with UN Habitat and the Bristol Housing Festival, the City Office held a two-day workshop in early June to begin the co-design of the challenge that Bristol will present. The workshops brought together innovators, housing delivery partners, council representatives, the Youth Council, Black South West Network and others to find out what the focus of the challenge should be. The City Office and Bristol Housing Festival will now continue further research and engagement with stakeholders to fill some of the knowledge and stakeholder gaps that have been identified. Another pair of workshops will then be held to draft and finalise the challenge brief before its launch at the World Expo in October.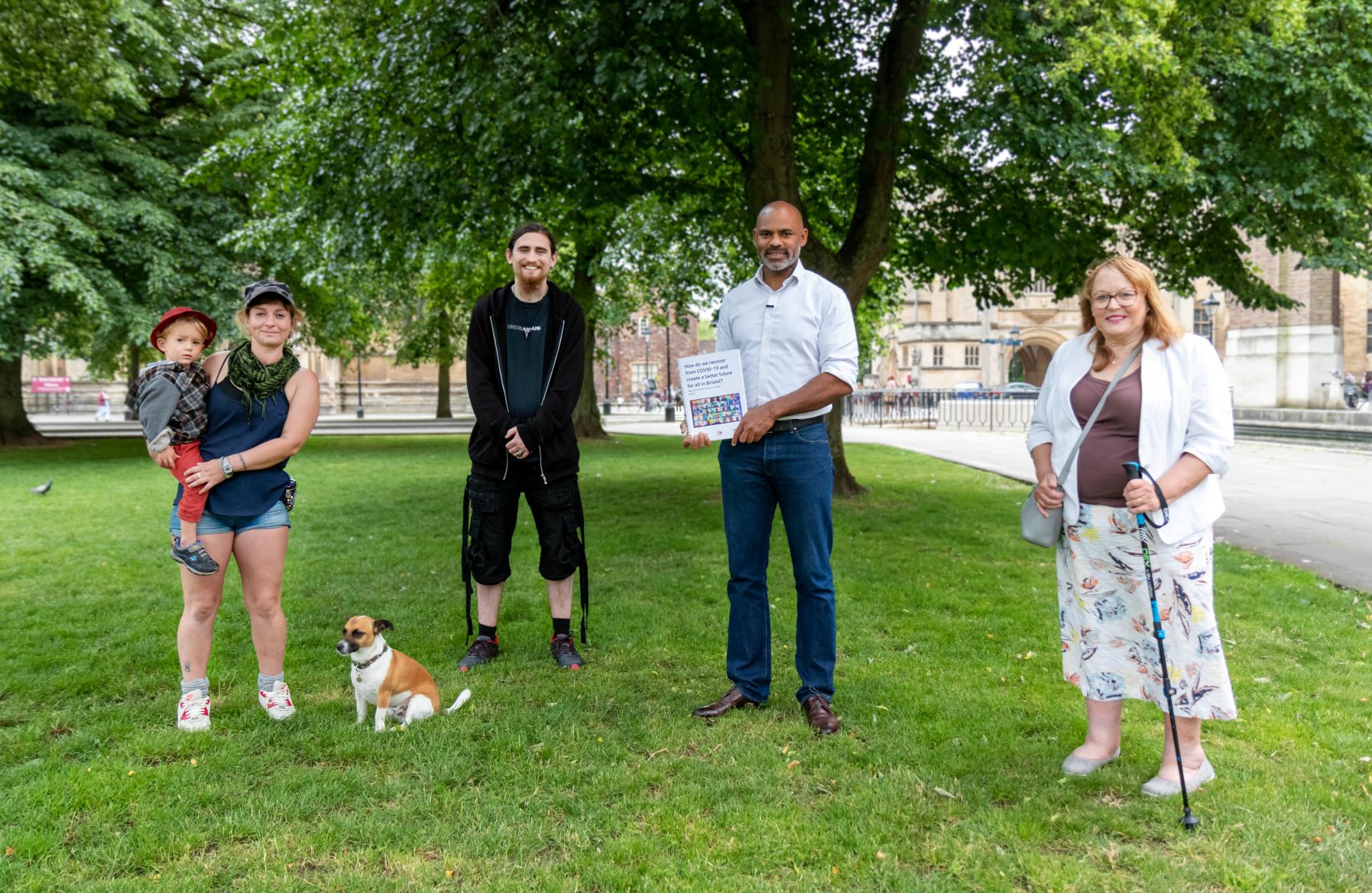 Citizens' Assembly hand over report to Cabinet
The recommendations and associated actions put forward by a group of 60 citizens on climate change, housing, transport, and health have been outlined in a formal report from Bristol's first Citizens' Assembly. The report has now been handed over to the Cabinet at Bristol City Council and the recommendations will help inform the delivery of the One City Economic Recovery and Renewal Strategy as well as the council's refreshed Corporate Strategy, both of which will help to shape the future of Bristol. To read the full report please click here. 
Using a One City Approach to help those with No Recourse to Public Funds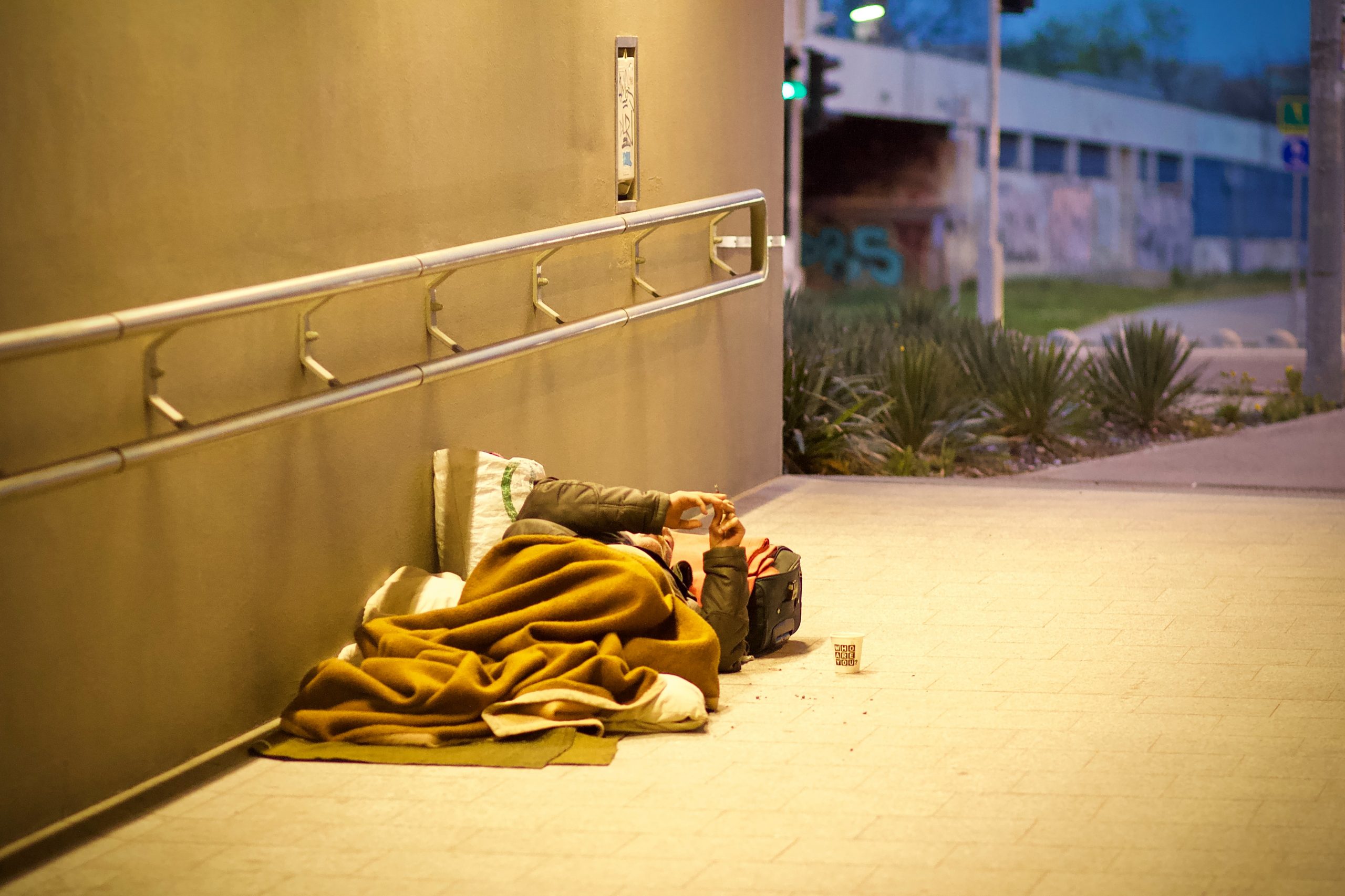 In Bristol, we take a one city approach to a number of challenges that affect the city. One such example of this is our collaborative work with the refugee sector, supporting people with No Recourse to Public Funds (NRPF) as they are subject to immigration control. Through working together, the city has produced better results and had a positive impact on the lives of people who need it, providing them with hope and sanctuary as they apply for more formal support. Dana* is someone who benefited from the one city approach after being refused asylum and as a consequence, having his accommodation and subsidence stopped. After finding himself in Bristol sleeping in a small tent in Eastville Park relying on the kindness of others to survive, there was great relief when the Central Government 'Everyone In' policy was enacted during 2020. This provided funding for Bristol City Council to house those who were homeless, regardless of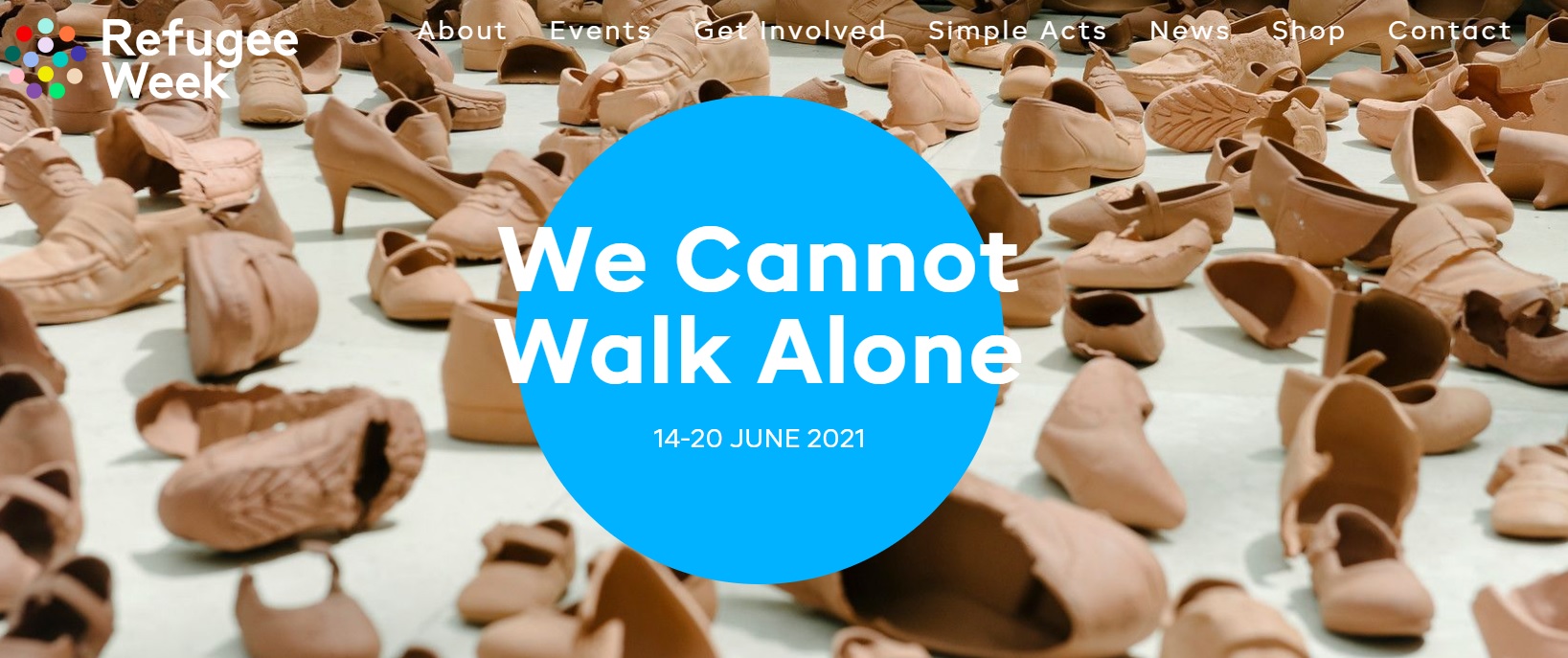 their immigration status. He also received destitution support from local charity Borderlands. It was while receiving this support, he was put in touch with the Bristol Hospitality Network who continued to help after 'Everyone In' came to an end. To find out more and to read Dana's story in full please go to Forward Maisokwadso's guest blog celebrating World Refugee Day 2021.  
*name changed 

Pilot City Lab to launch in September with support from City Funds Health and Wellbeing Grants  
City Funds will be running a pilot City Lab in South Bristol over a four-month period from September 2021, bringing together groups of key people to help reduce social isolation and improve mental health and wellbeing especially in communities with mental health inequalities. This is one of the top 3 goals from the One City Plan, chosen by the City Gathering in March this year. Outcomes from the four months will be supported by a £40,000 Health and Wellbeing Grant.  
A City Lab is a research and innovation concept set within a public, people and private partnership. Those being asked to take part in the lab include citizen experts, local community leaders and specialists with knowledge and skills around addressing mental health, wellbeing and social isolation. If you are interested in joining the lab and have the specialist knowledge they are looking for, please contact info@bristolcityfunds.co.uk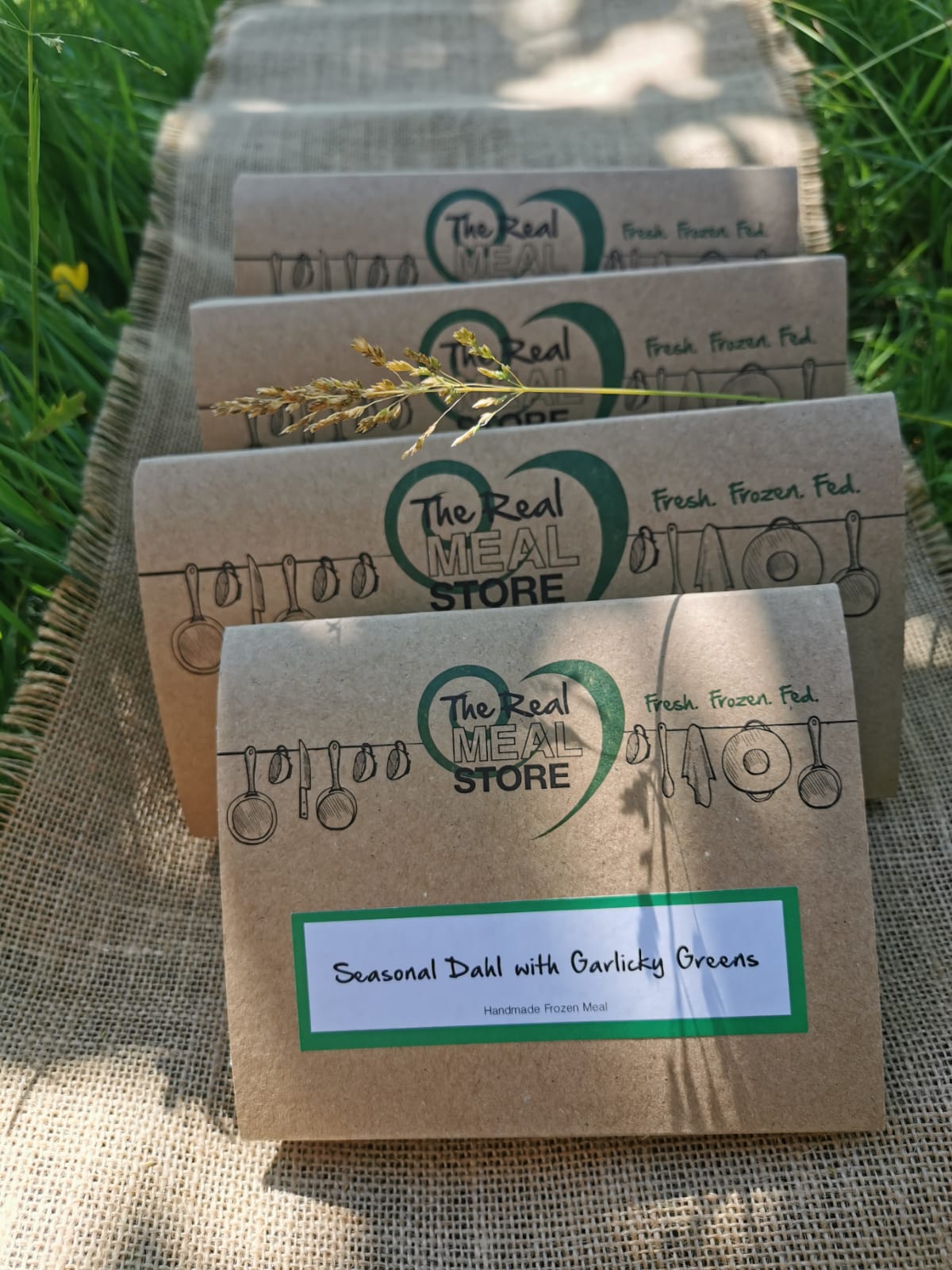 Fighting back against food insecurity 
As one of its main goals for the city, Bristol envisions a future where "everyone will have access to healthy, ethically and sustainably produced food." The challenge of food insecurity affects entire communities in our city but community groups like Heart of BS13 are making a real difference by bringing innovative solutions to the table. They have set up a social enterprise called The Real Meal Store (RMS), creating quality, chef-prepared frozen ready meals using local, sustainable ingredients.  
The frozen meals lock in both the nutrients and flavour of locally grown produce, offering delicious, healthy, and convenient food options for busy people. In addition, every meal bought also helps RMS support a household of 4 in BS13 struggling with food insecurity. Last year, they delivered 35,000 meals to locals in need. City Funds has supported this venture with a £13,000 investment readiness grant to help build the concept and a two-year grant of £40,000 for developing a range of projects that will address food hardship in the community in the long term. To find out more go to City Funds or The Real Meal Store – Heart of BS13 
City Funds Health and Wellbeing Grants awarded to 26 local organisations and projects  
Over £750,000 was awarded to local organisations and initiatives following applications to the Health and Wellbeing Fund Programme. Grants range from £3,500 to £40,000 and will help 26 different groups focusing on health and wellbeing in communities. The successful applicants are from a wide range of interests such as food insecurity, mental health, community outreach, disability, physical wellbeing, support and community services, and raising health awareness.  
To find out more about this and to see what other grants have recently been awarded to other local projects, please go to the Quartet Community Fund website 
Recruiting an independent Chair for the new Disability Equalities Commission 
Last year, it was announced that a new Disability Equality Commission would be established in recognition of the inequalities faced by Disabled people in our city, which have been exacerbated by the pandemic.  
Recruitment has now started to find a Chair who will lead the establishment, development and delivery of the new Commission and embed Disability Equality in practice and policy in Bristol. 
Once in the role, the Chair will then lead on the procurement process to assign the organisation that will hold the Disability Equality Commission and recruit the Commissioners. It is hoped the commission will be officially launched by Autumn 2021. 
Potential candidates have until midnight on Thursday 22 July 2021 to apply for Bristol's Disability Equality Commission Chair role. 
Fourth cohort of award-winning Stepping Up now launched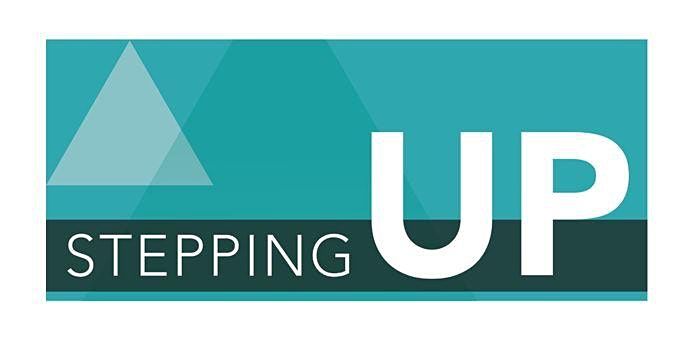 Stepping Up Bristol cohort 4 officially launched this July, with the Diversity Programme recruiting 85 exceptional aspiring leaders earlier this year. 150 people were interviewed from across Bristol and the region, an indication of the number of motivated and driven diverse leaders who wish to further develop their skills and experience to take them onto the next level of their leadership journey. Stepping Up has secured further partnerships from across the region with Gloucester City Council, Gloucestershire County Council as well the Gloucester Fire and Rescue Service.  The BBC, another partner secured this year, will also provide mentorship. For further information on the programme go to: Stepping Up Bristol 
Events diary: 
A time to pause, reflect and renew 
On Thursday 17 June, the City Office in partnership with the Centre for Public Health and Wellbeing at UWE held an event 'Pause, Reflect and Renew' as part of Bristol Remembers to offer a space for people to talk about the pressures they have seen on workforce during the pandemic. The event included speakers from St. Peter's Hospice, UWE Public Health, Bristol City Council, University Hospitals Bristol and Weston (UHBW) and Brunelcare. Attendees were offered insight into a 'decompression' framework currently used in social care settings, along with other ideas on how to support organisations and teams as we navigate back to normality. To find out more about the frameworks discussed please contact the City Office. 
Bristol's second Race Equality Gathering held this July 
The Race Equality Strategic Leaders' Group (RESLG) is holding its city-wide Race Equality Gathering on Wednesday, 21 July 2021 from 2-4pm. The event follows on from the success of the first gathering in November 2020, which was the first of its kind to be held in Bristol on a city-wide level.
The gathering in July will bring together race equality partners, groups and stakeholders from all sectors across the city to share key updates, discuss common challenges and look at opportunities for collaborative working. Focus will also be given to Bristol's economy and how delegates and city organisations can play their part in helping with the economic recovery. To book your place, please click here
Race and the City 2
In addition to the Race Equality Gathering, the RESLG is holding a 'Race and the City 2' event and webinars series, that will start in September. The events will focus on five key areas:
• A spotlight on Criminal Justice
• A spotlight on Muslims in Bristol and their diversity
• A spotlight on Recruitment and Employment
• A spotlight on Health & Covid-19
• A spotlight on Education
These events follow up on the Race and the City Conference that was attended by over 250 of the city's stakeholders in 2019. Each event is free and open to everyone. Book early by clicking here.

Event looking at togetherness in the city 
Join Cabot City Futures Theme for a free seminar exploring the practices and paradoxes of togetherness in the city on 21 July 2021, 2-3:30pm. 
The seminar focuses on questions of social sustainability and asks, 'We're all in this together, or are we?'  
During the online event, three key speakers will reflect on practices of togetherness by families and neighbourhoods; designing inclusive urban spaces through participatory design; and alternative economies of exchange through sharing. For more information and to register, please click here.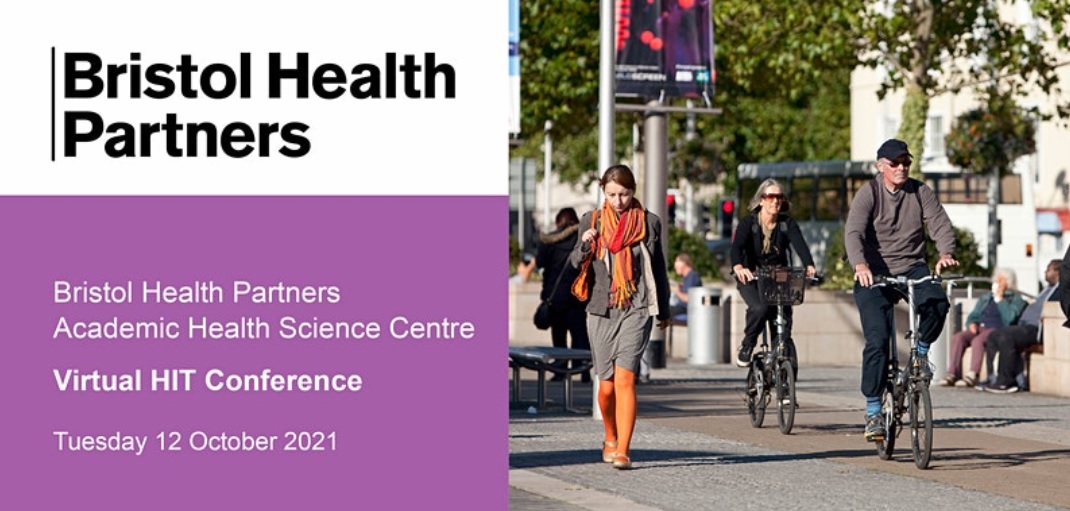 Registration open for Bristol Health Partners Conference this October
Registration has opened for this year's Bristol Health Partners AHSC Health Integration Team (HIT) Conference.  The conference will be delivered as an online event looking at the progress made on tackling health inequalities, improving mental wellbeing, and supporting the health of children and young people.  The event will take place on Tuesday 12 October, 1-3pm. To register, please click here.