The City Office and city partners from across Bristol have been busy over the last couple of months working on various campaigns, initiatives and events since the last update in July. Read on to see what city partners have been up to over the summer period.
If you would like to include any city partnership news in future One City newsletters, please get in touch via hello@bristolcityoffice.com
Babbasa's bold vision for Bristol by 2030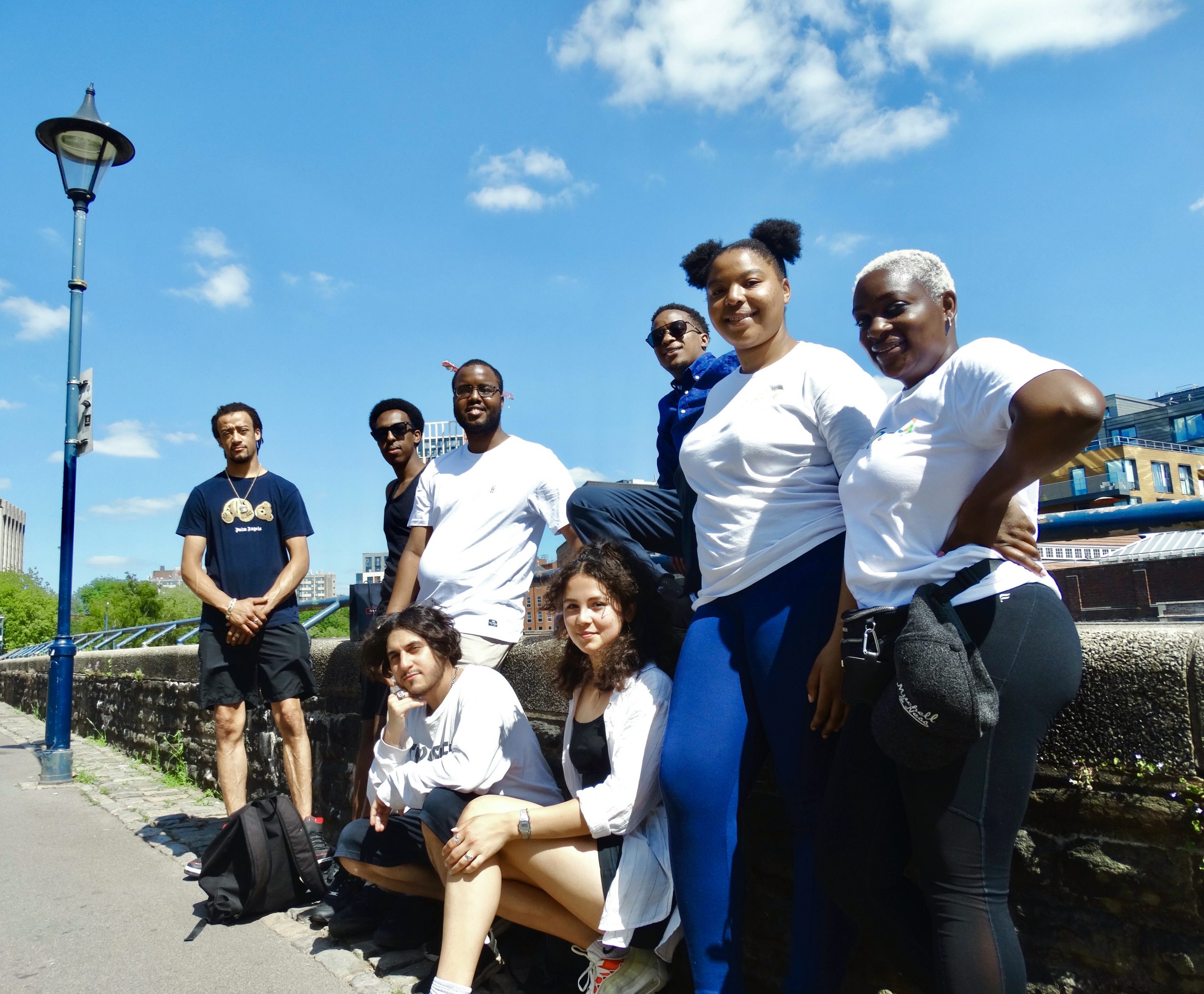 In July, Babbasa and the City Office announced the 'Our City 2030' vision, a bold and positive target to support at least one person from each inner-city household in Bristol to secure a median salary (£30,353) by 2030.
This vision aims to catalyse systemic change, inspiring both citizens and businesses to get involved in pursuit of a fairer future for young people and was included as a goal in the third iteration of Bristol's One City Plan. It will look to do this by supporting young people to secure meaningful employment, help increase representation and inclusion within the workplace and drive city strategy and momentum for more partnership working.
For more information click here or to find out more about Babbasa, please click here.
Cabinet member steps down
Councillor Helen Godwin, Cabinet Member for Women, Families and Children, has stepped down from her role to take a position at professional services group PricewaterhouseCoopers.  Helen, who has been in Cabinet since March 2017, will remain one of the two ward councillors for Southmead.
A further announcement is due shortly about who will lead the portfolio for Women, Families and Children. To read the press release, please click here.
Your Holiday Hub provides children with meals and activities during school holidays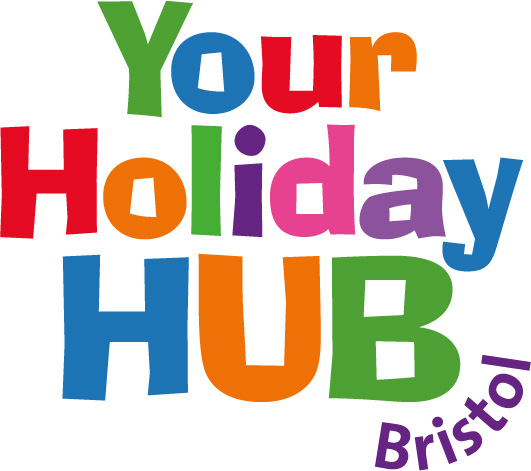 Over July and August this year, families who receive benefits-related Free School Meals (FSM) were also eligible for the Your Holiday Hub (YHH) summer activity programme, which was supported by Feeding Bristol, BAND, Playful Bristol and FareShare SouthWest. Over 80 organisations and providers in Bristol have already received funding to deliver over a thousand activity sessions across the city, helping families to rebuild children and young people's confidence and social skills through play, sport, adventure, and friendship.
From the provider data that has been received so far (full data is still to be collected) it shows that over 750 activities have taken place where thousands of children have taken part. In addition, since the start of the holidays in July, Feeding Bristol has provided over 14,000 packed lunches to nearly half the organisations involved in Your Holiday Hub. This fantastic achievement has been made possible by 145 volunteers who collectively have given around 800hrs of their time to help.
For more information on what other support is available please visit the Family Information Service web pages
An update on our Climate Smart Cities Challenge
The Climate Smart Cities Challenge is a city-based open innovation competition that will invite technologists, businesses and investors to develop, test and scale cutting-edge solutions in four cities to reduce greenhouse gas emissions.
Bristol submitted the following challenge: how can our housing become a greenhouse gas solution not a greenhouse gas problem? This is currently in a research and engagement phase which included a discovery workshop with city stakeholders to help better understand both the needs of different stakeholders and the system itself. This was then followed up with three specific focus groups, in which developers, financiers and environment and climate experts were asked to talk about the challenges of meeting the housing need in the city in the midst of an ecological and climate crisis. The next step will be to co-create the final challenge brief in a further workshop on the 7th September 2021.
The official launch of the challenge is at the World Expo in Dubai this October. For more information on this please contact the City Office or the Bristol Housing Festival.
Meet the new Chair for Bristol's Disability Equalities Commission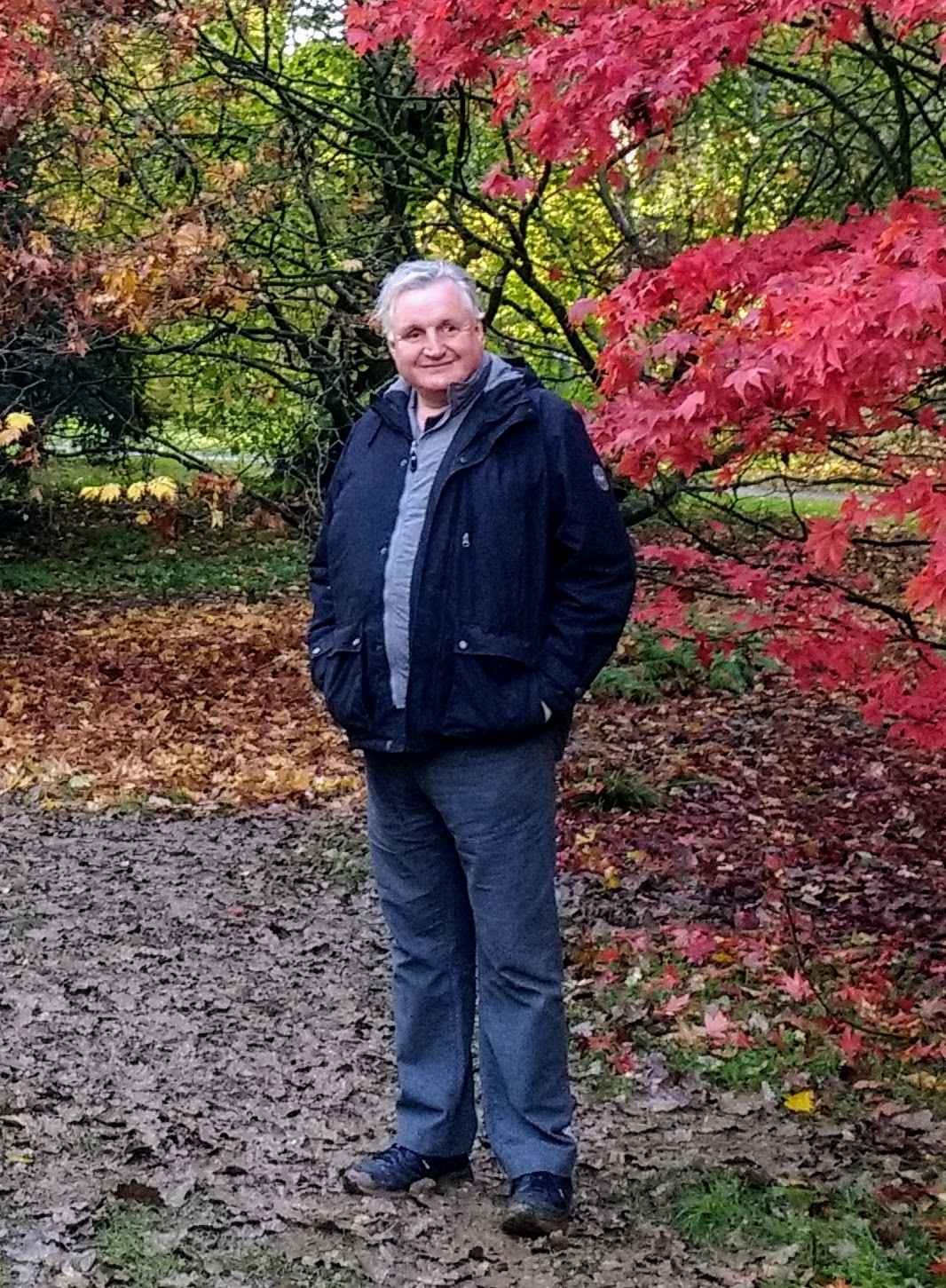 Bristol's new Disability Equality Commission will be led by the newly appointed Chair, Alun Davies. Alun, who is registered blind, has lived in Bristol for 30 years and is a champion for equal rights and opportunities for all Disabled people. As Chair, he will lead the establishment, development, and delivery of the new city commission, aiming to make a difference to the lives of Disabled people in Bristol by embedding disability equality in policy and practice across the whole city.
Speaking about the new Commission, Alun said, "The first stage is to recruit Disabled people to become commissioners. There will be an open recruitment process over the autumn with the membership announced before Christmas. But the work starts now. I will start meeting immediately with Disabled people organisations and all the key movers and shakers in the city to identify straight away the key strategic priorities that we can be working on."
#Bristol17 update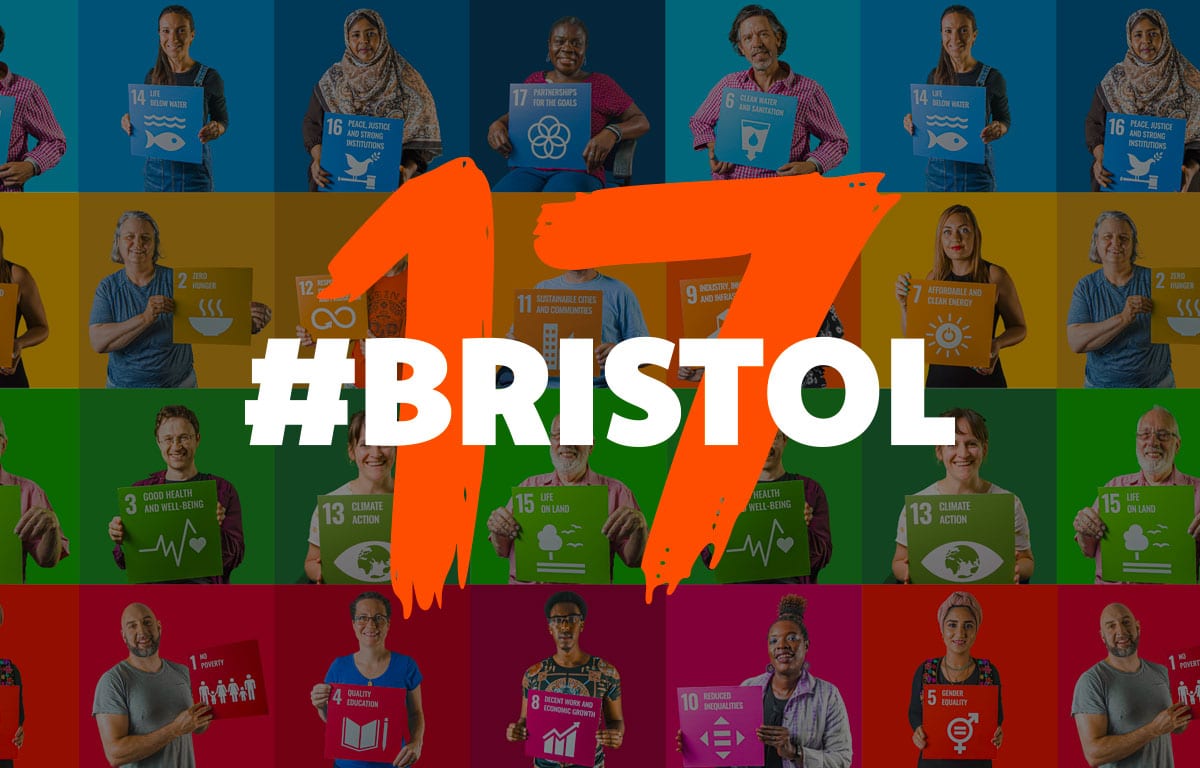 Since launching at the beginning of July, the #Bristol17 campaign led by the Global Goals Centre has released a video each week to celebrate a local SDG hero and to raise awareness of the Sustainable Development Goals in the lead up to COP26. We are up to Goal 10 but don't worry if you missed any, you can still see all the videos released so far by going to Bristol 17 | Global Goals (globalgoalscentre.org)
City Funds announce first equity investment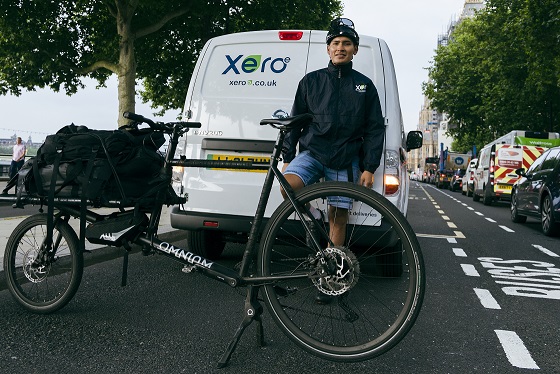 City Funds has announced a £100,000 investment in XeroE, a zero-emission delivery service that will create new jobs and reduce air pollution.
City Funds is a partnership between Bristol and Bath Regional Capital, Bristol City Council and Quartet Community Foundation. They invest in organisations with an ambition to deliver positive impact across Bristol.

XeroE provide same-day and next-day delivery services and aim to encourage businesses to switch to sustainable, emission-free deliveries. Launching with existing customers Bloom & Wild and Love Yourself, XeroE expect to make 6,000 deliveries each month and to grow to 50,000 by 2024. In addition, XeroE will support Bristol's inclusive economic recovery and renewal strategy, by creating two full-time Bristol positions to support an anticipated 125 couriers employed in the city. To find out more about the investment click here.
Have your say on Bristol City Council's Corporate Strategy
The Council's Corporate Strategy describes the vision for the council, the services they deliver, and what they would like to achieve with partners in Bristol and beyond. It sets out their main priorities for the next five years, informing everything it does as well planning for the future.
The draft document is now out for public consultation and the Council is asking for your views to help inform the final version.
To read the 'at a glance' and/or full version please visit: Corporate Strategy 2021 – Bristol – Citizen Space and to give your feedback please click here
Have your say on climate action that affects Disabled people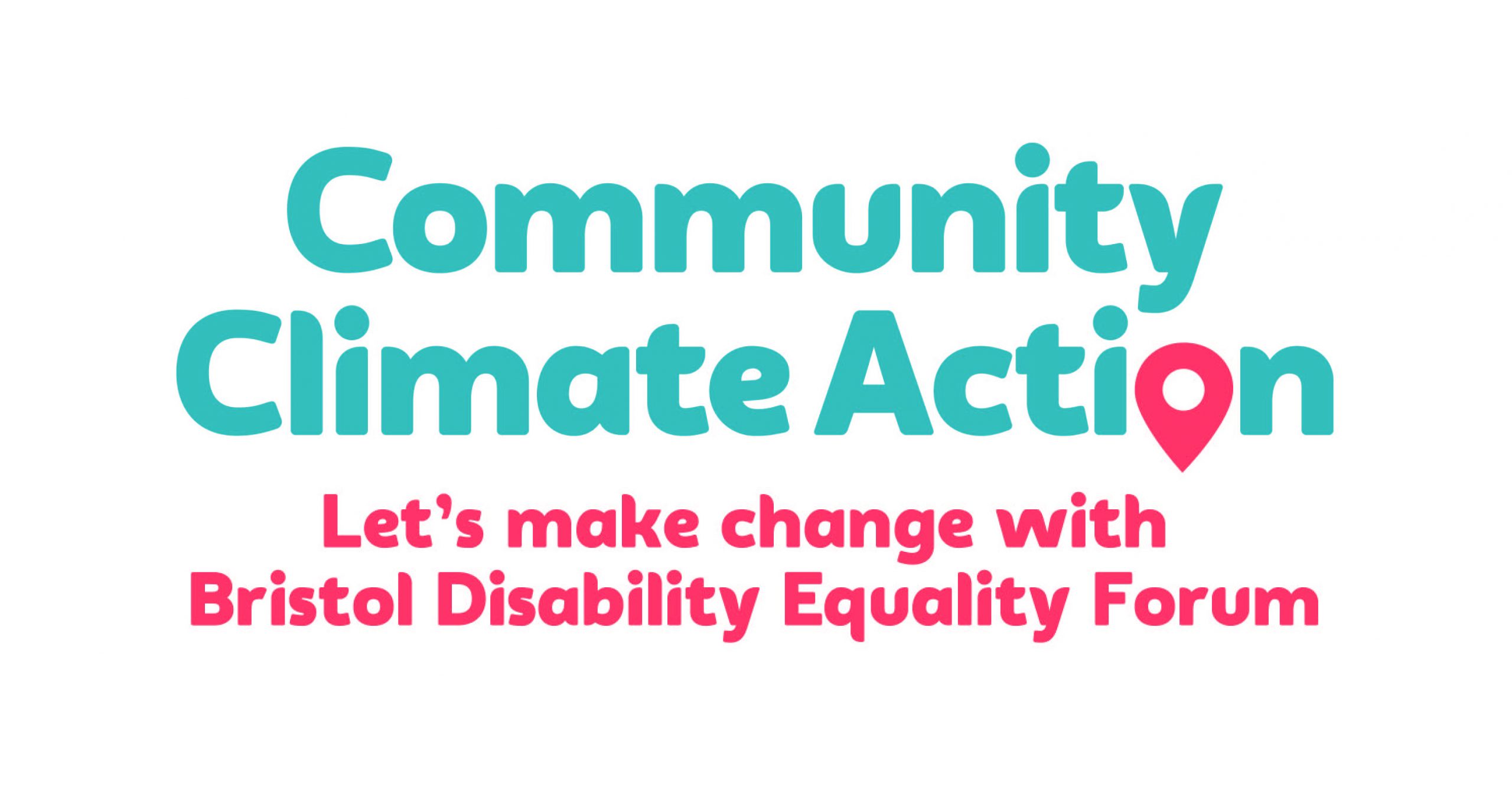 As part of the partnership based Community Climate Action Project, the Bristol Disability Equality Forum is asking for Disabled people to take part in a survey that looks at the changes being made in the city to tackle climate change, how they will affect the Disabled community and making sure the changes make Bristol better for everyone. These include issues such as transport, housing, air, health, jobs and more.
To find out more please go to  Community Climate Action – Bristol Disability Equality Forum where you can access the survey and watch the video. Alternatively, email cca.bristoldef@gmail.com for a paper copy.
Have you heard of the Bristol 500?
Inspired by Joe Sim's 500 Reasons, 'The Bristol 500' is a new way of giving and helping those in local communities. It was set up in January 2021 by four friends, who have already given away £3000 to six worthy individuals and causes. For example, Mudpie Explorers, a small charity providing well-being support for vulnerable and disabled children, Suicide Prevention Bristol (SPB) and All-Aboard Watersport, Bristol's Watersport charity enabling disabled people as well as those suffering loneliness or isolation access to the joy of the water!
Members are asked to pay a small regular amount, which collectively turns into a larger monthly amount. That then gets donated to a local person or group in need in a BS postcode area. As one of the 500 your standing order would be £4 a month (£1 per week) and you get to nominate a good cause you've seen. Those nominations are shortlisted and voted on by members. To find out more please go to: https://www.facebook.com/TheBristol500/  or email thebristol500@gmail.com
Events for your diary:
Communicate 2021: On the Road to COP15 and COP26 – 14th and 15th September 2021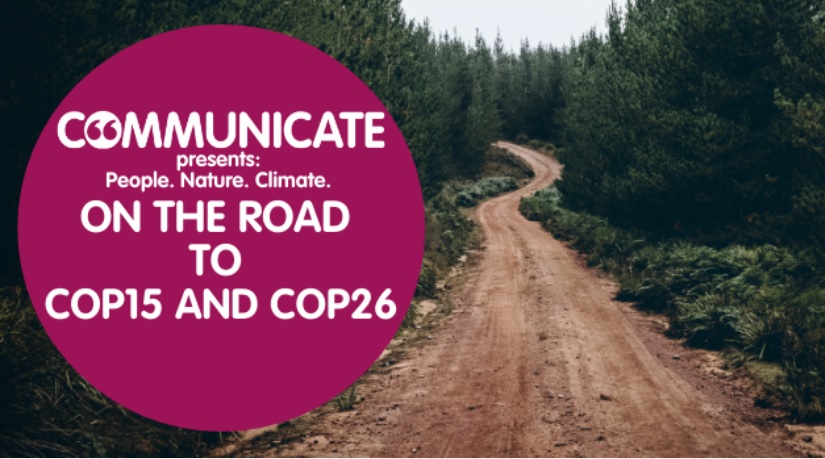 Join the Natural History Consortium online for 'Communicate 2021: the UK conference for environmental communicators'. In this crucial year for the environment, as we continue to recover from the impacts of COVID-19, significant attention falls on COP15 and COP26 in the autumn. This 'must attend' September event is packed full of practical skills-based workshops, targeted briefing sessions, deep dive workshops, and panels debating the latest issues in the sector. Get ready for COP and equip yourself with the latest tools to support your urgent and ongoing work engaging people with the environment.
Tickets are heavily subsidised at just £25+VAT for two days of engaging, cutting edge content. Click here to secure your space or here to browse the programme.
COP26: Cities vs the Climate and Nature Crises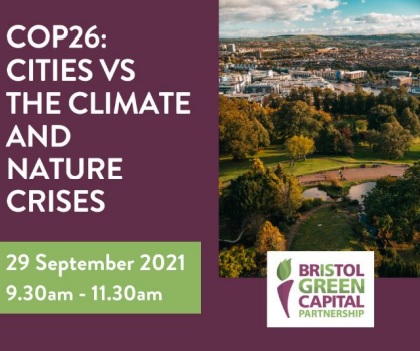 Bristol Green Capital Partnership is hosting an event on the morning of 29 September 2021 to explore how cities can, and are, leading the way in tackling the climate and nature crises with radical and urgent action. To find out more or to sign up: Click here
The 'Making Global Goals Local Business Roadshow' coming to Bristol
UN Global Compact Network UK is hosting a roadshow that will explore key themes such as Implementing a Living Wage, Going Net Zero, Integrating the SDGs, and Biodiversity and Nature-based Solutions to further drive the sustainability agenda. If you are interested in joining these interactive sessions and local networking opportunities, please click here. The event is free and will be in Bristol on 12 October 2021.
Book your tickets for Race & the City 2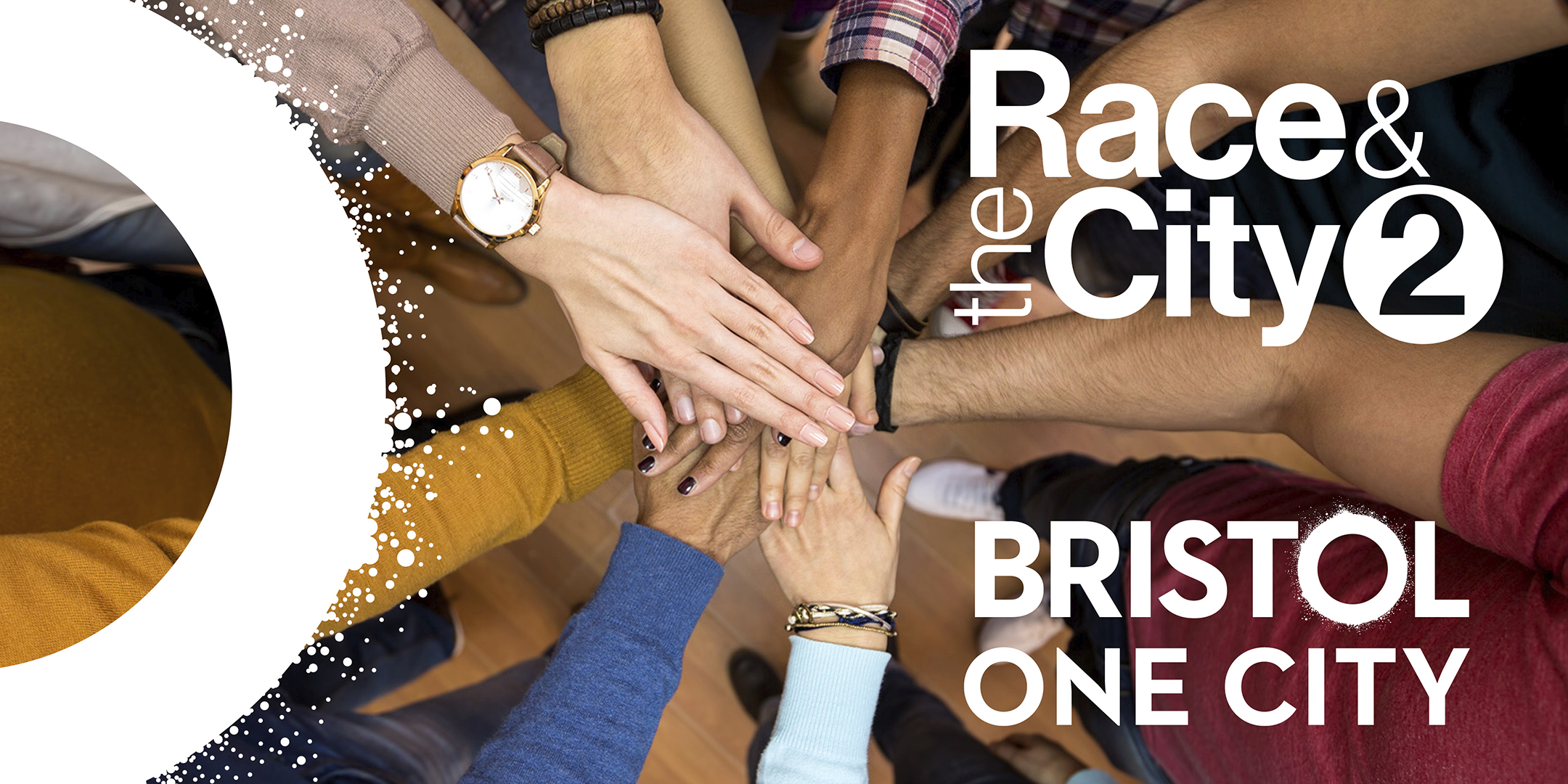 Race & the City 2 is a series of webinars and in-person events aiming to engage with a wide range of stakeholders and community groups throughout Bristol to tackle race inequality in key areas of major challenge in Bristol. It will run between September 2021 and March 2022, facilitating discussion and engagement and sharing key learnings as well as current and future priorities through the delivery of five specialised themed events below.
A spotlight on Health and COVID-19 – Monday 20th September 2021, 2pm – 4pm
A spotlight on Recruitment and Employment – Thursday 7th October 2021, 4pm – 6pm
A spotlight on Muslims in Bristol and their diversity – Thursday 9th December 2021 , 10:30am – 12 noon
A spotlight on Education – Tuesday 15th March 2022, 10am -12noon
A spotlight on Criminal Justice – Date and time to be confirmed (booking still available)
To book your seat for Race and the City 2, click here.