Over the last couple of months, the City Office and partners have been working hard on a range of initiatives, projects, reports and events. In this newsletter, you will find updates, event summaries, as well as dates and links that you might find useful.
October City Gathering that led us to COP26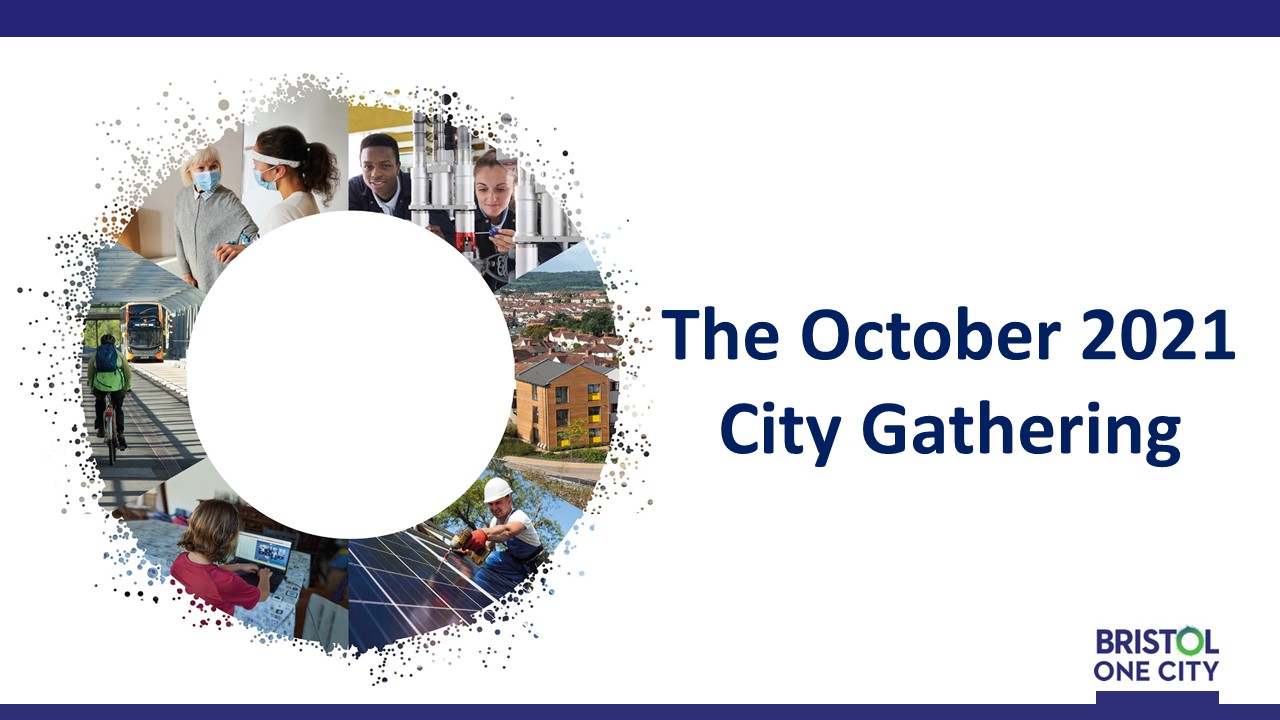 Hundreds of attendees joined the virtual City Gathering held on the 29 October to hear from national, regional and local speakers all with the same ambition, to tackle the climate and ecological crises and to make Bristol Net Zero by 2030. With COP26 taking place the following week, the appetite to make changes in the city was high. We welcomed over 30 speakers from local organisations such as North Bristol NHS Trust, Avon Wildlife Trust, Bristol Disability Equalities Forum and Extinction Rebellion to national speakers such as John Sauven, Executive Director of Greenpeace UK and Professor Greg Clark, Chair of Connected Places Catapult.

Those logged on heard about some of the great local projects taking place but also heard from speakers urging the city to do more. To help make some of the changes that are needed, the event encouraged everyone to make offers and asks of the city, examples included asking for support on a campaign, encouraging organisations to take action and asking for more joined up working through existing partnerships and collaborations.
During the Gathering, the Mayor also made the main citywide offer and ask, which can be found here. So if you, your business or your organisation want to be part of the citywide response to our urgent climate and ecological emergencies, sign up and declare your net zero 2030 ambition today!

Taking #BristolClimateAction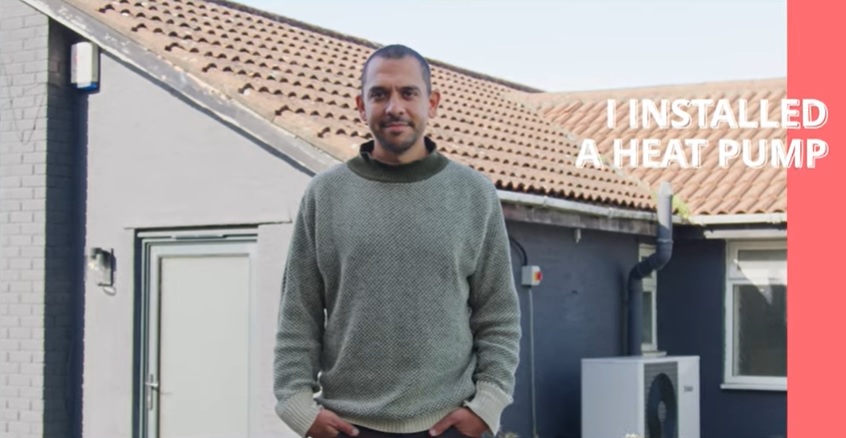 One of the top One City goals for 2021 was to launch 'Citywide activity to engage citizens on pathways to achieving Bristol's 2030 climate and ecological goals, in lead up to the Conference of the Parties (COP26)'. The #BristolClimateAction campaign launched in October to celebrate and share the climate action that individuals all across Bristol are taking to inspire behaviour change amongst their different communities.
As part of the campaign, Bristol has released a number of films that illustrate what people have done to make a change in their lives and how others can follow their lead or even share something they have started or stopped to help tackle the climate and ecological emergencies in their home or community. To watch the films go to Bristol One City – YouTube
Please help others to get inspired and share what you're doing using #BristolClimateAction. You can find ideas, inspiration and details on how to get involved on the website Bristol Climate Hub or apply to use the One City Climate branding via https://www.bristolclimatehub.org/brand/
Join the Road to Net Zero
Following on from the City Gathering and the launch of the Bristol One City Climate Ask, 280 businesses gathered on Thursday, 4 November at We The Curious for a hybrid stakeholder event to discuss 'the business of net zero' which included what Bristol businesses are doing to reduce emissions, where the growth opportunities in the low carbon economy are and what offers of support are available.
The event was organised by Bristol City Council and Business West in partnership with the Future Leap Network and the range of other networks that makes Bristol so special. With a diverse range of over 40 speakers from Rolls Royce to Wogan Coffee and Rathbone Greenbank investments, and breakouts on everything from BGCP's Climate Action program to Decarbonising the Commute – the event proved to be popular with standing room only.
The day ended with the ask of every business and organisation in the city to declare their ambition to become net zero by 2030. To find out more or to see a recordings of the event, click here.
A night to celebrate Bristol's environmental award winners
Stand out as a leader in business sustainability and be recognised for your contributions towards people, profit and the planet. Entering the Future Leap Sustainable Business Awards allows you the opportunity to share and celebrate your hard work and success stories.
Any organisation of any industry and size are welcome to apply, and winners will be announced at the Festival of Sustainable Business Gala Dinner and Awards Ceremony on the 7th April 2022. Winners will also receive a complimentary invite to this celebrative evening event, a physical and sustainably crafted award as well as a year's membership to the Future Leap Network.
Relating to the Bristol One City plans, the awards categories include Sustainable Buildings, Communicating the Climate and Ecological Emergency, the Natural Environment, Sustainable Travel and Transport and Reduction of Waste and Consumption. Enter today and set the intention of moving towards a better, greener and more sustainable future. Click here for more.
Bristol's Race Commission appoints a new chair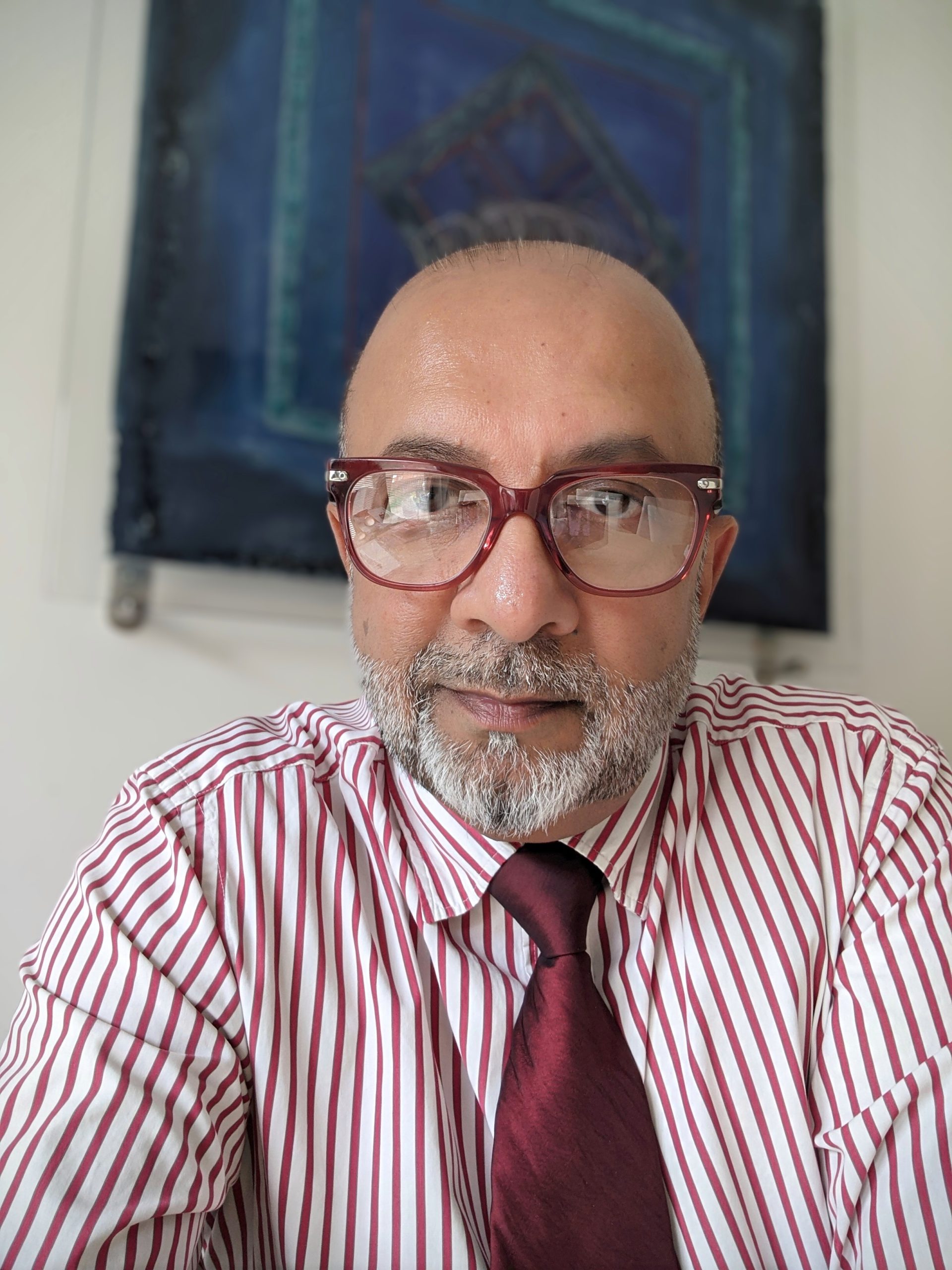 Bristol's Commission on Race Equality (CoRE) has appointed Museji Takolia CBE as its new independent chair who will take forward the aspirations in furthering race equality and inclusion in Bristol. On taking the role, Museji said "I am honoured that they have placed their confidence in me. I take the baton from the distinguished academic historian Professor Olivette Otele. Our task now as a Commission is to build a lasting legacy, to create the space for a conversation about how the city heals and recovers from those events and a pandemic, with a brighter future where everyone feels included."
To find out more about CoRE click here
Black Seeds Network launch #Unfiltered video project
As discussions on gender and environment took place in Glasgow, the Black Seeds Network were thrilled to work with seven incredible Bristol Black and Asian Women Leaders to deliver their messages to COP26 leaders at the same time. In partnership with Care International and Action Aid, they have released a number of #Unfiltered videos to help promote racial equality and environmental work in Bristol.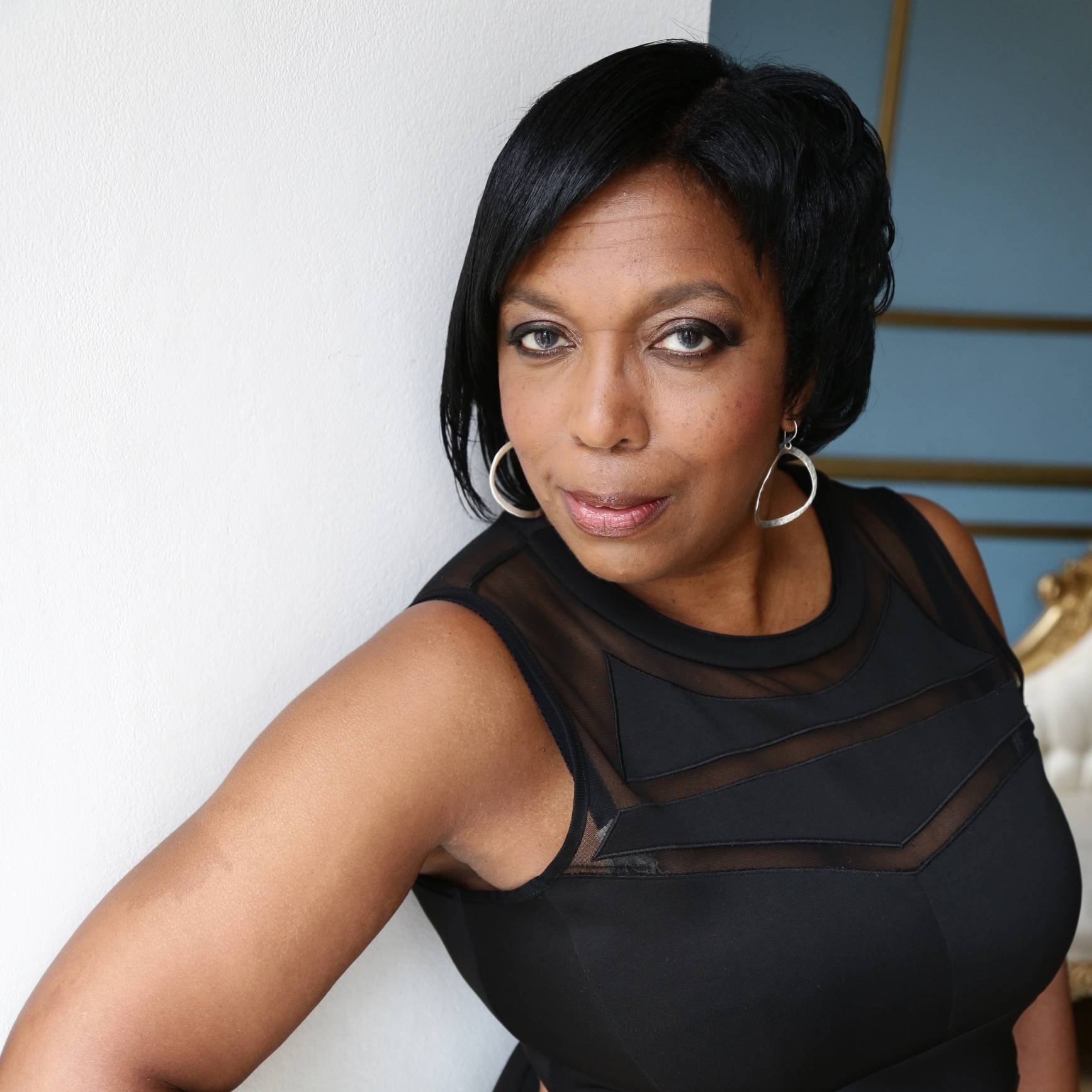 To watch Sandra Gordon (Ujima Radio), Councillor Asher Craig (Deputy Mayor of Bristol), Ruth Pitter and Sophie Brown (Steppin Sistas), Latoyah McAllister-Jones (St. Paul's Carnival), Rosa Hui (Bristol & Avon Chinese Women's Group), and Lord Lieutenant Peaches Golding express their views, click here.
Four new members for Health and Wellbeing

The One City Health and Wellbeing Board has recently welcomed four new members to represent Bristol's Integrated Care Partnerships – Dr Katrina Boutin, Dr Kirsty Alexander, Nicki Carr, and Kerry Joyce.
Health and care integration is about giving people the support they need, joined up across local councils, the NHS, and other partners. The Health and Wellbeing Board has a key role in the development of the Integrated Care System, bringing a strong focus on place, prevention, and tackling inequalities.
Celebrating the 20th Anniversary of the Living Wage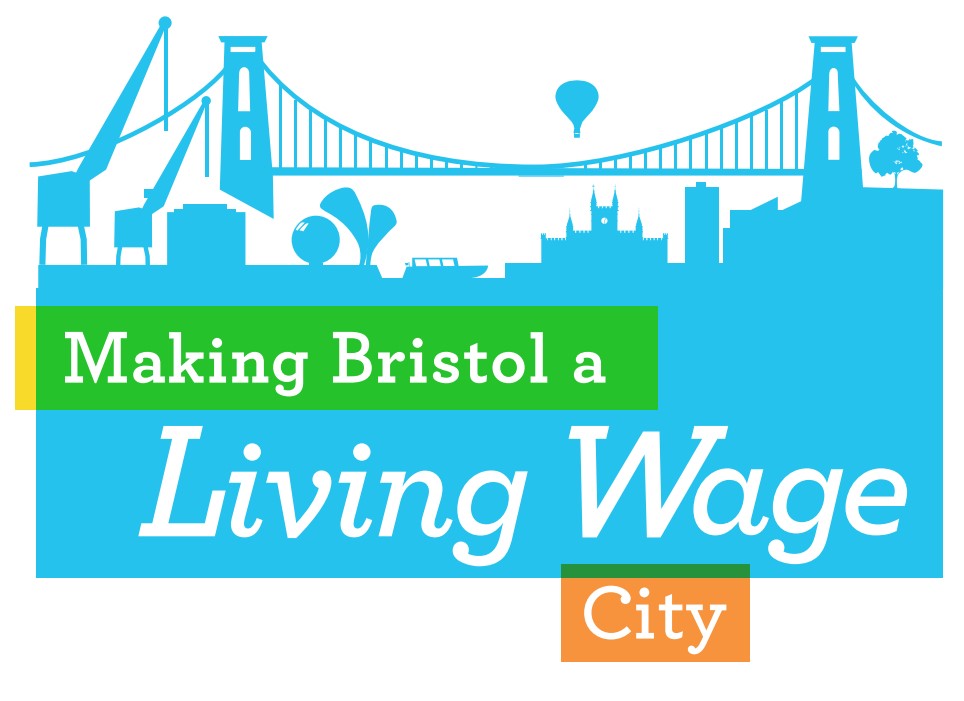 Adopting a One City Approach and supported by the City Office, a coalition of employers in Bristol was formally recognised by the Living Wage Foundation for their work to make Bristol a Living Wage City in 2020, the largest city in the UK to achieve this new status. The aim is to more than double the number of accredited Living Wage employers by 2023, ensuring that over 40,000 staff are paid the real Living Wage of £9.50 an hour.
The annual increase to the real Living Wage is announced in Living Wage week in November every year, and this year, to celebrate the 20th anniversary of the Living Wage, Bristol held an online event on Wednesday 17 November. The event was introduced by Mayor Marvin Rees with speakers from a number of local Living Wage accredited organisations, the Living Wage Foundation and the Joseph Rowntree Foundation.
If you missed the event, you can still find out more by emailing livingwage@bristol.gov.uk
Alternatively, watch the video where both employers and employees talk about the benefits of having a real Living Wage by clicking here.
The impact of pro-bono work in the city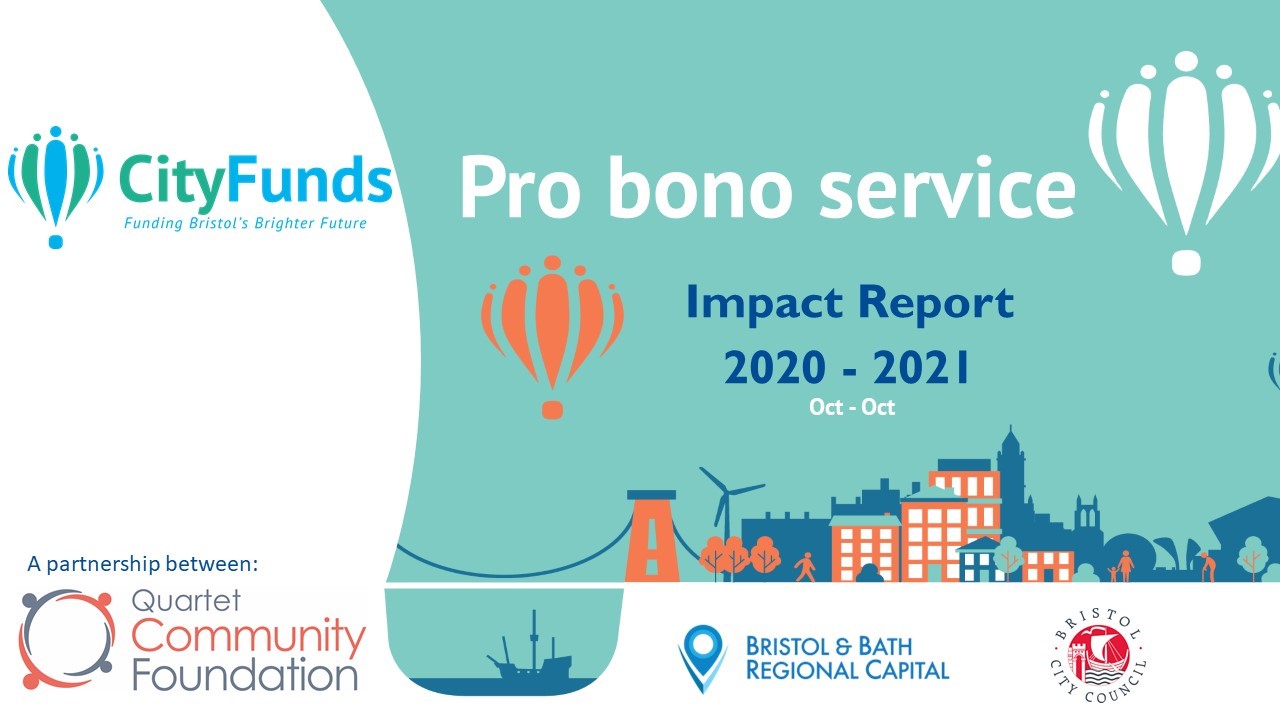 It's been a year since the City Funds Pro bono service began helping local businesses to connect with Bristol's voluntary sector organisations.
The recently published impact report takes stock of the last 12 months, highlighting how many businesses have been making a social impact by sharing their skills and combining their efforts with the voluntary sector.
Around half of Bristol's voluntary and community organisations, often the smaller ones, don't have the networks and know-how to develop those mutually beneficial connections with local businesses. City Funds is delivering this free service to help bridge the gap and tackle some of the challenges faced by organisations delivering vital frontline services in Bristol
To find out more about the Pro bono service and to read the impact report click here.
October saw the launch of Bristol's Belonging Strategy
The new One City Bristol Belonging Strategy for Children and Young People 2021-24 officially launched in October, setting out how the city will begin to recover from the pandemic, aiming to build back better within a generation.
Co-constructed with children, young people, their families, and city partners, the aims of the strategy are based on what young people say 'belonging' means to them, for example at school, in their family and in their communities.
The over-arching vision of the strategy is supported by four pillars (Beginning, Education, Families and Community) which will deliver on the intentions of the Bristol One City Plan, the Bristol Children's Charter and the Bristol Equality Charter. To read the strategy go to One City Strategies – Bristol One City
Climate Smart Cities Challenge
The Climate Smart Cities Challenge is an open innovation competition to identify climate smart solutions to reduce the climate impact of Bogotá, Colombia; Bristol, United Kingdom; Curitiba, Brazil; and Makindye Ssabagabo, Uganda, while creating a better future for all.

Launched by UN Habitat and partners, this innovation competition will accelerate the shift to climate neutral cities, by empowering innovators and communities to collaborate in designing and demonstrating solutions and reinventing how cities innovate. Innovators, technologists, SMEs, start-ups, developers, finance experts and more – are invited to submit their best ideas and solutions to one of the unique challenges identified by the four partner cities.
Bristol's focus is on contributing to a new model for delivering affordable, zero carbon homes in Bristol and selected finalists will work closely with us to learn more about the challenges, collaborate on solutions, and ultimately form teams to demonstrate solutions in real-world environments. The winning teams will share up to 400,000 euros to leverage further investment and build towards system demonstration in 2023.
Applications are now open and will close 5 January 2022. There is an early application opportunity available until December so it's highly encouraged to submit applications as soon as possible. Finalists will be announced at Expo 2020 Dubai on 20 January 2022.
A Bristol webinar was held on 17 November and a recording will be made available for those who couldn't make it on the day. More details are on the events page of the Climate Smart Cities Challenge website.
The competition is looking for organisations that can play a role in implementing transformative, real-world projects. Interested? Find out more at the challenge website:  climatesmart.citieschallenge.org   or read the press release here.
Encouraging more investment in Bristol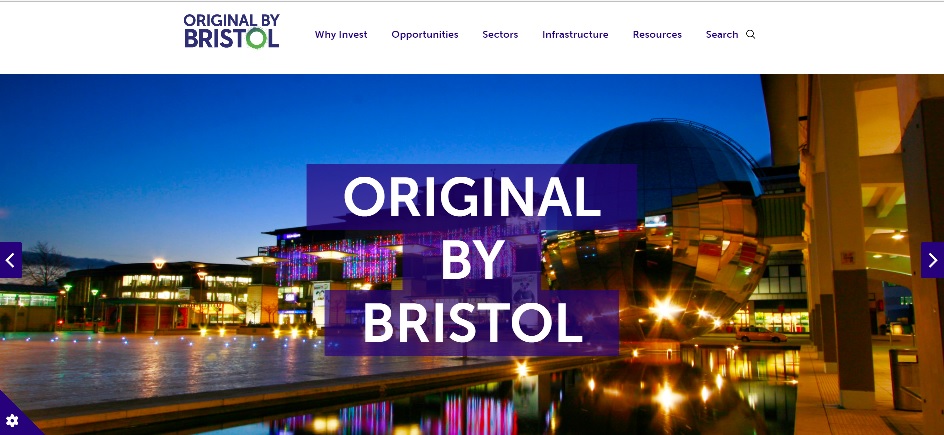 To offer potential investors a place to find out key information about Bristol and the opportunities it can offer, a brand new website has been launched called 'Original by Bristol'.  Through partnership working with local and regional colleagues, the new website contains information that explains the city's values led growth and regeneration, sectors, strengths, infrastructure investment and investable opportunities. It covers the various aspects of the city that make it unique such as the One City Plan, our work globally, our commitment to the SDGs, our people and our contribution to regional growth. To find out more, take a look at the website.